Springbank is one of the most valuable Scotch whiskies, producing a small amount of highly sought after single malt. If you were lucky enough to buy a cask from the distillery in the 1990s or early 2000s your cask may be worth over £200,000. But how exactly did people get their hands on a whole cask of some of the most sought after investment whisky in the world? And, if you do own a cask of Springbank, how do you go about finding out how much it is worth and how to sell it?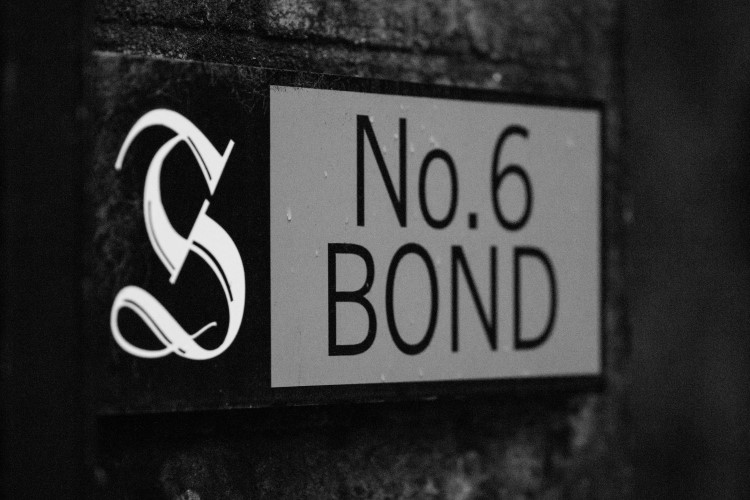 It is hard to imagine today, but like many Scottish distilleries in the 1980s, Springbank struggled in the economic downturn and had to temporarily shut its stills. Luckily for the world of whisky they opened again in 1989.
Springbank has always been a small, family run business that has avoided being taken over by the many multinationals involved in whisky. Back in the 1980s this meant that like many distilleries who had closed temporarily they faced a significant conundrum on reopening; how to raise capital to fund business expansion?
La Reserve and Springbank
According to Country Life magazine in 1994 it was Mark Reynier, godfather to the children of then director of Springbank, Hedley Wright (who was also apparently the great-great grandson of the distillery's founder and therefore not to be confused with the current sixth generation Hedley Wright in charge of Springbank at the moment), who came up with the idea of offering casks of Springbank to the public to speed up returns on the whisky they were distilling.
Mark Reynier was already the founder of the renowned Knightsbridge wine merchant La Reserve, (and keen whisky buffs may recognise him as the man who bought and relaunched Bruichladdich into the icon we know today) and had experience selling casks as he also secured a very limited run of Ardbeg casks around the same time. Springbank saw the potential in selling casks over other sources of income for the company, and alongside La Reserve they started promoting casks of Springbank as an investment to the general public.
Do You Have A Cask Of Springbank To Sell?
Having sold dozens of casks of Springbank for clients (see our Google reviews) we are perfectly placed to help you achieve the highest possible price for your cask.  Use this form or email [email protected] to see how we can help you.
Marketing Springbank casks
Articles promoting the purchase of casks of Springbank as an investment appeared widely in the 1990s. We have five articles clipped by one of the savvy purchasers of the offered casks, which range from The Independent in 1991, The Independent on Sunday's 'Your Money' section in 1992, The Daily Telegraph in 1993, and Country Life magazine in 1994. In addition, any purchaser of a bottle of Springbank in the 1990s will likely recognise the small cream slip that was included with each bottle, which invited 'ordinary members of the public […] to purchase a cask of newly distilled whisky' and included a phone and fax number or a coupon to fill out and return.
Who could be trusted?
La Rerserve and Springbank were likely fighting somewhat of an upward battle with trust in the 1990s as more people became aware of the scams and fraud that had been happening in the whisky industry at the time. The articles are very quick to cite Springbank's credentials and illustrious history, and the genuine links between La Reserve and the distillery to allay any potential investor's fears.
The benefits of owning a Springbank cask
The benefits of buying a cask of Springbank did not end with buying a cask of your favourite whisky. Purchasers of Springbank casks were also issued with an exclusive cask owner's privilege card. This card included discounts at the Machrihanish Golf Club and dinner at the Ardshiel Hotel, allowed for exclusive access for cask owner's to view their cask and gave a 6 bottle discount at various whisky shops around the country.
To drink or to sell?
To drink or to sell is the question put to potential purchasers in the marketing information provided in the late 1990s. It is important to remember the context of the time; the scheme was marketed at whisky drinkers and worked out at around £10 for a bottle of whisky, which was good value as at the time a 12 year old Springbank retailed at £40 a bottle. That being said, single malt whisky casks have always naturally appreciated in value over time due to the increase in quality and scarcity, so the marketing material also states that the cask could be sold to a 'third party such as a merchant or end user, which may require more effort but will be more rewarding'.
Some of the mentioned projections indicate year on year returns of 35% from 1993 to 1994 and 20% in 1994 to 1995, so a savvy whisky fan could easily see the appeal.
Official bottling for private casks of Springbank
There was also detailed options in the marketing material for how casks could be part bottled. This meant the cask owners could enjoy bottles from their cask and either keep the rest of the cask to bottle later or sell the rest of the whisky to a third party.
Importantly owners of these casks can get their bottles 'officially' bottled by Springbank, including the Springbank labels and trademarks. That means the bottles are worth significantly more than similar independent bottlings that don't carry the Springbank branding. Bottling a cask has other tax and cost implications but its something to consider if you own a Springbank cask and are looking to sell.
In 2022 we sold a series of Sprinbank bottles which were bottled from private casks whose owners had part bottled the cask at different ages in order to experience the changes in the whisky over time.
Buying a cask
The earliest 1990's articles state that a cask of Springbank could be purchased for £850, by 1994 this had risen to £950 to £1,050. The articles mentioned earlier calculate that the equivalent bottle costs with taxes and other costs added would work out around £10 a bottle. Anyone who purchased one of these casks now owns an approximately 30 year old cask of Springbank and the bottles are worth considerably more than £10.
By 1998 the purchase prices for casks of Springbank had risen slightly, and were:
| | |
| --- | --- |
| Cask type | Cost |
| Refill Sherry Hogshead | £1,150 |
| Fresh Sherry Hogshead | £1,250 |
| Fresh Port Hogshead | £1,300 |
| Refill Sherry Butt | £2,300 |
| Fresh Sherry Butt | £2,500 |
| Fresh Rum Barrel | £900 |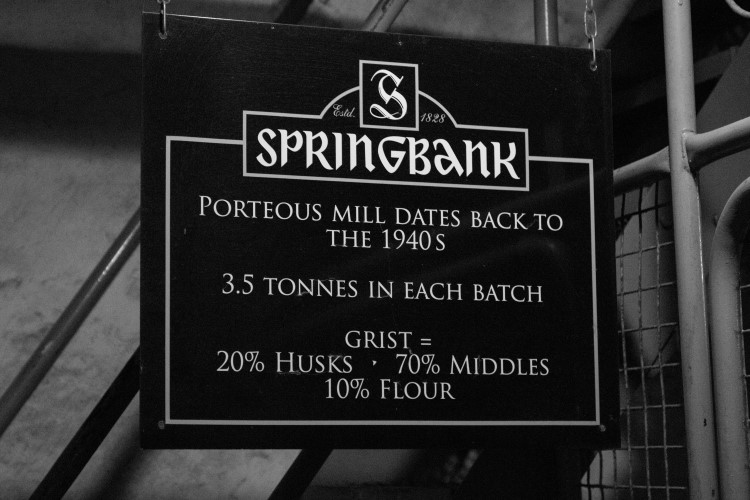 How to sell a cask of Springbank in 2022?
The lucky owners of the Springbank casks purchased through the private owners scheme of the 1990s have a lot of flexibility in how they sell their casks. Casks can be sold privately through brokers such as ourselves for a considerable profit and far over what Springbank is willing to pay to buy the cask back.
One of the most notable things about Springbank casks is that Springbank will bottle them in an official capacity. This means that unlike casks from other distilleries selling in bond is not always the most profitable way to sell a Springbank cask.
Other private casks sold on the secondary market are often sold to independent bottlers, although in terms of value, independently bottled whisky is less valuable than official distillery bottles. Because Springbank will bottle private casks in official Springbank bottles, these bottles command significantly more than bottles from privately owned casks from other distilleries.
We recently sold a run of bottles from one of these casks as part of the 'Syn 20' series with prices ranging from £370 for a 16 year old to £560 for a 25 year old. We have also helped a customer sell 20 and 22 year old bottles from a first fill sherry cask for £450 and £500 a bottle respectively. The prices vary depending on your cask, but it can mean that bottling a Springbank cask can provide significant financial gain over selling the cask in bond.
This means that if you own a cask of Springbank from the 1990s you have a choice in how you sell.
It should be noted that if you bottle your cask there are additional fees and taxes to pay, which is not the case if you sell in bond. But if you would like to discuss the different options for you and your Springbank cask then we would be happy to run through everything involved. Please get in touch either using the form below or by calling the office on 01270 218 718.
Do You Have A Cask Of Springbank To Sell?
Having sold dozens of casks of Springbank for clients (see our Google reviews) we are perfectly placed to help you achieve the highest possible price for your cask.  Use this form or email [email protected] to see how we can help you.