If you have been keeping an eye on our social media channels in recent days then you will know that we have been teasing a very special release. 
We are pleased to announce that the limited edition Springbank SYN 20 Collection has now sold out. 
Released yesterday (18/11/2021), the Springbank SYN 20 Collection sold out within minutes, a testament to the unique nature of this opportunity, and the rarity of these bottles. 
In 1992, a group of friends and whisky-lovers decided to set up a whisky syndicate. Between them, they bought 20 casks of 1992 Springbank for just £400 each. All of the whisky was distilled on the same day. Over the ensuing years, the syndicate would incrementally bottle a cask so that they could sample the spirit and see how it was maturing. The result? Private Springbank bottlings ranging from 16 to 25 years old, all displaying different flavour profiles. This collection is the perfect opportunity to examine how different periods of maturation can influence the same distillate. You can read more about the collection here.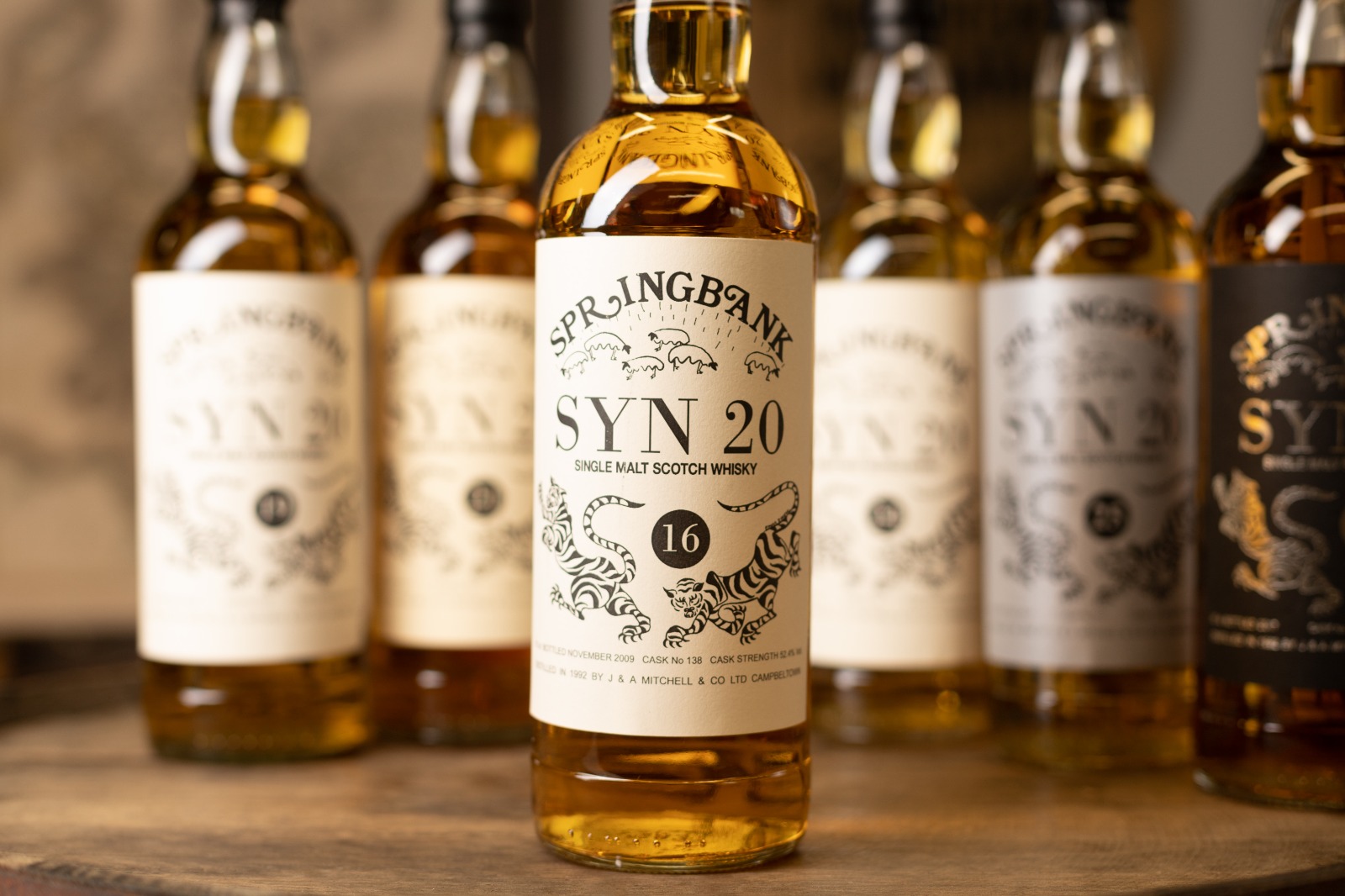 These bottles were entrusted to Mark Littler Ltd by the widow of one of the original syndicate members. 59 bottles were available, and all sold almost instantly. 
The bottles in the collection included: 
Springbank SYN 25 Year Old Black Label Cask #150 51.4% 

Springbank SYN 25 Year Old Silver Label Cask #154 52.3% 

Springbank SYN 24 Year Old Cask #149 51.2% 

Springbank SYN 23 Year Old Cask #147 51.9% 

Springbank SYN 21 Year Old Cask #144 52.6% 

Springbank SYN 19 Year Old Cask #140 53% 

Springbank SYN 16 Year Old Cask #138 52.4% 
Watch this space for more single cask Springbank releases!