In 2020 we had the chance to broker the sale of a fantastic 28 bottle vertical of Macallan 18 Year Old whisky. Along with it, the collection had a unique story as the bottles came from our client Matthew who had received an 18 Year Old Macallan from his dad every year for his birthday, starting in 1992.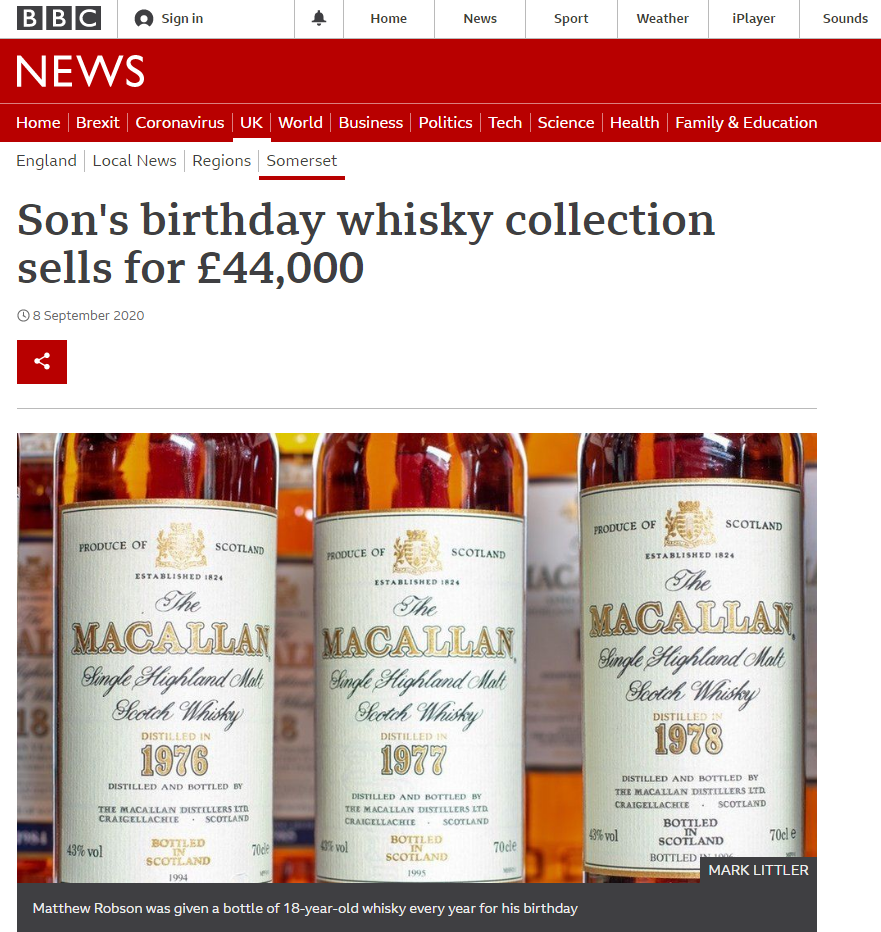 The coverage of this story on national and international news sparked an interest in whisky as an unusual and more interesting investment method and the sale of this vertical for such a high price has demonstrated how successful this investment can be.
Macallan Bottles To Sell?