Shipping, Delivery, & Returns
How We Ship Your Order
Mark Littler Ltd are pleased to introduce to you the first specialist, online whisky brokerage; bridging the gap between buyers and sellers.
All bottles are shipped within inflatable AirSac jackets, placed inside a box, and then this box is placed in a further box to ensure your bottles arrive safe and sound no matter where you are in the world.
We ship with Royal Mail Special Delivery in the UK, FedEx for the USA and DHL for the rest of the world.
For a specialist shipping quote please email [email protected]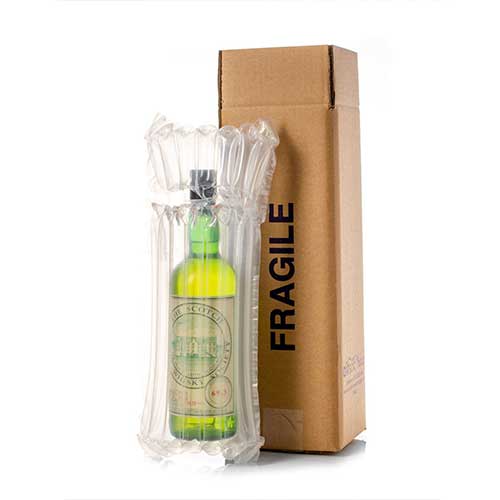 Shipping Within The UK
Free shipping is available for all orders within the United Kingdom.
Shipping Worldwide
We can ship worldwide. Please see below for specific destinations and prices, or if your destination is not listed then please contact us at [email protected] for a custom shipping price.
Europe
Switzerland (CH) – £35
Cyprus (CY) – £35
Germany (DE) – £30
Finland (FI) – £35
Guernsey (GG) – £25
Ireland (IE) – £25
Luxembourg (LU) – £25
Monaco (MC) – £30
Malta (MT) – £35
Netherlands (NL) – £25
Norway (NO) – £40
Asia & Pacific
Hong Kong (HK) – £50
Macau (MO) – £50
Singapore (SG) – £50
Taiwan (TW) – £50
Japan (JP) – £50
Malaysia (MY) – £50
Republic of Korea (South Korea) (KR) – £50
Australia (AU) – £40
New Zealand (NZ) – £50
Americas
USA – We can ship to the following states . Prices start at £45:
Alaska (anchorage only), California, Connecticut, Delaware, District of Columbia, Florida, Idaho, Louisiana, Maine, Maryland, Massachusetts, Nebraska, New Jersey, New Mexico, New York, Oregon, Rhode Island, Texas, Vermont, Virginia, Wyoming.
How Long Does Shipping Take?
Once an offer has been accepted and payment received your whisky will shipped the same day if in office hours (Monday – Friday 8.30am to 5.oopm).
If payment is received out of office hours then the bottle(s) will be shipped the next working day.
Orders shipped to the UK will be sent 24 hour delivery. Delivery times worldwide will vary depending on the shipping destination. Please contact us for specific timings for your required shipping address.
Returns Policy
Returns must be made within 14 days of receiving your item.
If you intend to return an item please contact us immediately by emailing [email protected] and state:
– Why you are returning the item.
– Where you are based.
– What packaging/shipping/insurance you will have in place or if you would like us to arrange this (see below for costs).
Items must be returned in the same condition in which they were received.
If you choose to arrange to return an item yourself you must ensure your packaging is suitable. Ideally this should be equal to or in excess of the standard of packaging used in the original shipping. You are responsible for insurance of the bottle when shipping it back to us, proof of postage must be obtained.
Fully insured, UK return shipping and suitable packaging can be arranged for £15. For international returns please contact us for a quote.
Once the item is received the item will be fully inspected by our experts and any discrepancies will result in the item being returned to you (at your cost) and the refund being denied.
Once the item's condition has been verified, refunds will be sent via BACS to the account from which we received original payment. Other accounts cannot be credited.