How to get a valuation of your antiques
In Person
By seeing an item in person we are able to give you a very accurate estimate and as such is the preferred method of valuation.
You can arrange a private, no obligation, home visit by calling the office on 01270 440357 or email mark@marklittler.com.
You can also arrange an appointment to come to our office near Sandbach.
By Email
Providing you are able to attach images of your antiques to an email we will be able to appraise your items and give you a provisional estimate.
It helps if you can take the images in natural light so we can see the true colour.  This does not necessarily mean taking the photograph outside, rather, just not in an evening when there is only artificial light available. 
By Phone
You can call the office on 01270 440357 we will be happy to handle your enquiry.  
By Post
If sending images through the post please include your full contact details and as much information about the item as you can.
Our postal address is
Hill Top Cottage
Slaughter Hill
Crewe Green
Cheshire
CW1 5UP
Highlights of 2016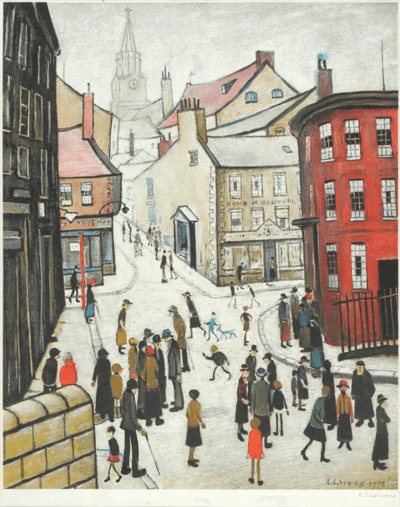 What is the best way to sell your antiques?
The traditional way to sell antiques has been to contact your local auction and send all of the items to them.  We believe that it is much better to sell your antiques at the auction with the relevant expertise and experience to ensure you get the highest return.  
It is a fact that certain items do better at certain auction houses, in different parts of the country, or even when they are sold directly to private collectors.  By taking the time to consider the best way of selling an item you can dramatically increase the sale price.
How to decide where is best to sell your antiques?
With a wide network of contacts across the country, we can determine this for you.  Once we have seen your item we will provide you with a valuation and a recommendation for the best way to proceed.  We then take the entire process off your hands, dealing with frustrations such as arranging transportation, making the process as simple as possible.
Where are we based and where do we cover?
We are based between Sandbach and Crewe, in Cheshire.  We cover the entire country and regularly visit London.
What are we able to value and sell?
Mark Littler is a general valuer (much like a GP) so is able to value almost any antique or collectors items. 
What do we do?
We value your antiques and advise on the best way to sell them.  We help select the right auction and arrange delivery and the administration, and we can also negotiate private sales on your behalf.
What do we charge?
Valuations and our advisory service are both FREE.  If we negotiate a private sale for you our average commission is 10% inc VAT. 
Selling at Auction
Firstly we provide you with a valuation of your antiques either based on images sent via email or following a home visit.
We then advise which specialist auction house is best suited to handle your antiques.  Not all salerooms are equal and picking the right one is paramount to ensuring a good selling price. 
Next we arrange to consign the item/s from you, we issue you with our receipts and contracts, and then arrange delivery to the specified saleroom.  We can also set a minimum reserve for your items.
As we handle all of the administration at the auction house all you have to do is sit back and wait for your catalogue.
Finally, following a successful sale you will receive a cheque for the proceeds in the post direct from the auction house.
COST
There is no charge for this service as we receive a commission from the auction house for sending them new business.  This does not affect what you pay the auction house in commission nor does it affect the amount you receive.
Selling Privately
Firstly we provide you with a valuation of your antiques either based on images sent via email or following a home visit.
Bids are then received from our private and trade contacts and we submit the highest bid to you for your approval. 
Next, we arrange to consign the item/s from you, we issue you with our receipts and contracts.
Finally, we deliver the furniture to the buyer and complete the transaction. 
Payment is sent either via BACS or cheque once the funds have cleared.
COST
We charge between 5% and 20% depending on the value of the items and their location.  Our typical fee is 10% including VAT.