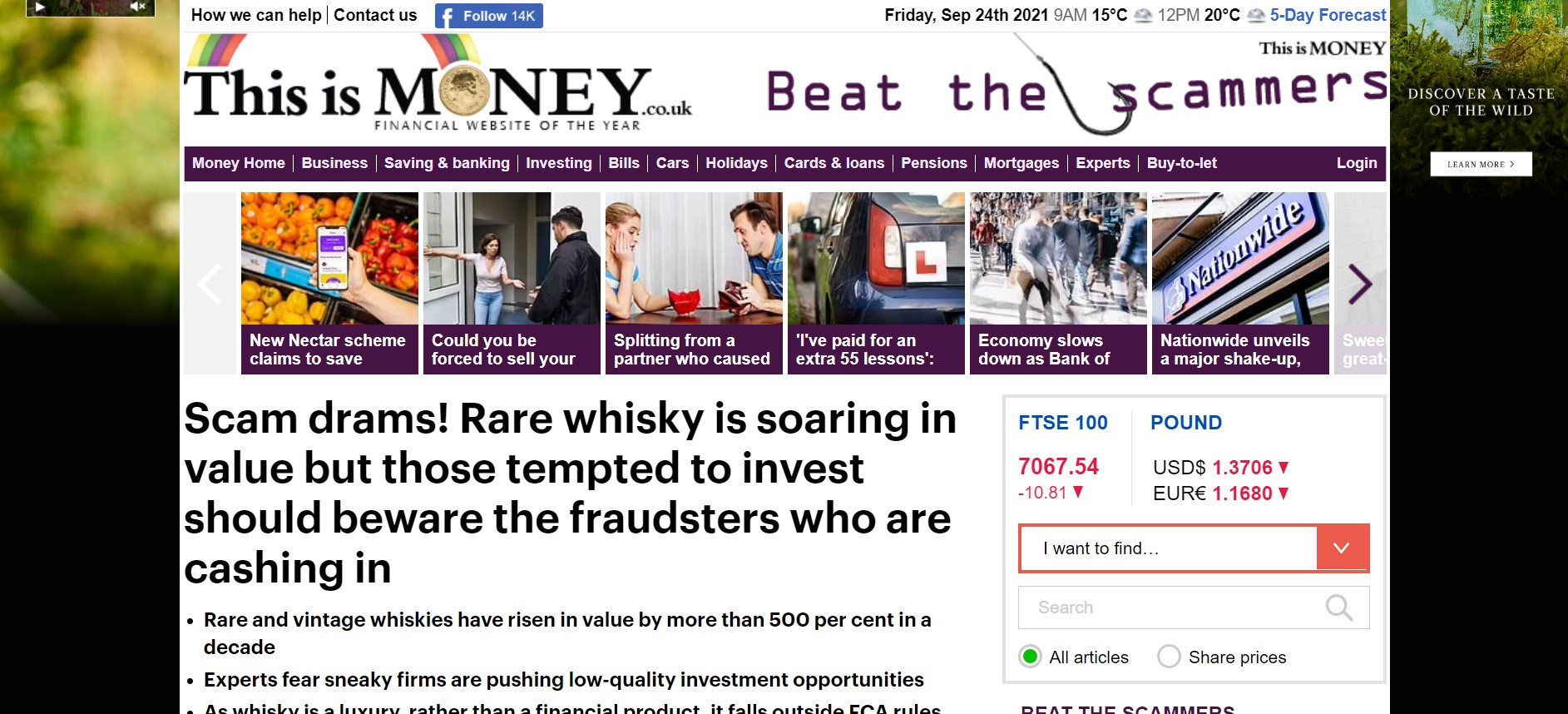 The first part of the article focuses on the fact that many fraudulent investment scams begin online. Whisky investment does not fall under the remit of the Financial Conduct Authority due to the fact that whisky is a luxury asset, rather than a financial product. As such, Google does not have the power to curb fraudulent advertisement as much as it does with products that are regulated by the FCA. 
Then comes the issue of the promise of high returns. Remember, if it sounds too good to be true, it probably is! 
If whisky cask investment produced the returns promised by many of these companies, then surely they would be selling the casks to hedge funds and banks. However, the rise in value of casks is not as straightforward as many brokerage companies profess.
In the article, our very own Mark Littler is quoted as saying "Casks can be a good investment. But if you are expecting 10 per cent returns a year, you will likely be disappointed. The value of whisky doesn't always go up in a linear way, and you won't make any money until you sell your cask completely."
We are happy to see that more and more publications are picking up on the issue of cask investment, and the problems that potential investors may face. 
If you would like to read more about what other publications are saying about cask investment, click here.