One of the questions we get asked most frequently is why private sellers cannot achieve the prices that retailers ask for when selling the same bottle.
What Is Your Bottle Worth?
As with anything, a bottle is worth how much someone is prepared to pay.  However, with whisky, there can be a huge difference between the prices you see at retailers vs. the prices on the open market.
For example, if you have a bottle of Macallan Private Eye you can easily see this for sale with lots of retailers in the UK for around £8,000.
However, we might advise that the current auction value is £4,000 and we have an offer from a client at £4,200.
Is the £4,200 offer fair?  Initially, it looks to be short of the retail value. However, there are many reasons for this.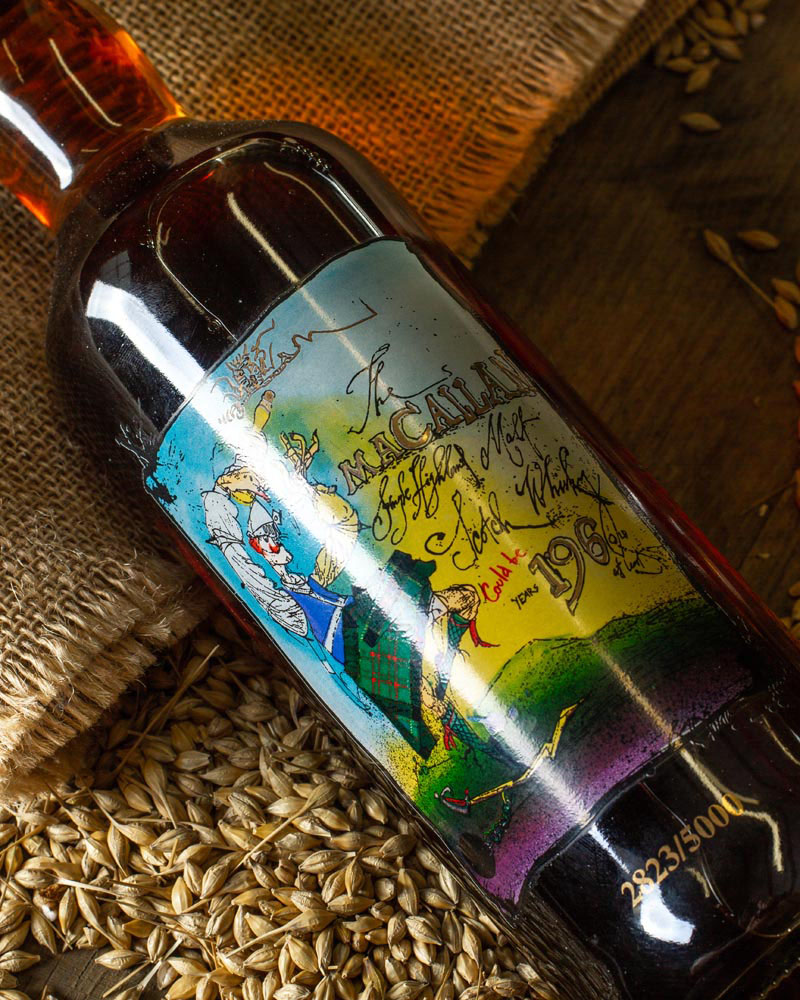 To understand if the offer is fair you need to understand the nature of the whisky market and there is actually a fairly simple reason for the two prices you have found.
Being aware of the difference between retail, wholesale, and auction prices will help you to be more realistic about the value of your whisky, and what you can realistically achieve as a private buyer.
Retail Prices Explained
In the UK there are a number of licences that a business or person needs to hold in order to legally sell alcohol. These are a premises license, a personal license, and membership of the Alcohol Wholesale Retail Scheme. Selling alcohol without these licenses will swiftly land you a £20,000 fine and up to 6 months in prison.
It is important to keep this in mind when researching bottle prices. If you do not hold the licences to sell alcohol then you will be unable to achieve the same prices as retailers for your bottle.
Retailer prices will also include VAT, which goes to HMRC, not the business. So taking the £8,000 retail bottle of Private Eye, the net sale price to the business is £6,666.67.
So, why can't you achieve the same prices for their whisky as retailers?
Bottles of whisky are one of the only things which you can own, but not legally sell.
As the retailers have no competition but each other (you cannot sell bottles of whisky on eBay or Facebook etc) they have a monopoly on the retail market. It is unlike any other market online as the retailers face zero competition from members of the public. As such they can price their bottles how they please.
As such, a 50-200% markup on whisky from auction to retail has become the industry standard. They also have all of the appropriate licenses and enough stock to put a large markup on the products so that they can sell them for a profit.
You can't.
Therefore, it is important to note that retail prices are not a realistic expectation as to how much you can get for selling your whisky.
The Open Market (Auction) Explained
Auction is one of the many ways that private individuals can sell whisky online. You can sell your whisky at auction, via an online broker, via an online retailer, or via an online auction.  You can do this without a license as the person selling the bottle (such as the broker or auctioneer) hold all the relevant licenses.
Auction prices, both online and traditional, represent the true open market value, and are the most realistic gauge for what you could achieve as a private individual selling a bottle of whisky. It is much easier to gauge the value of a bottle of whisky based on auction prices, because profit for the seller is not built into the price of the bottle. Instead, the auction house takes a seller's commission from the sale. 
The prices achieved at auction can be very high if two collectors enter into a bidding war, but can also be low depending on the level of expertise of those bidding, and by the number of specific bottles available at the auction.
How Mark Littler Can Help You Achieve Prices Higher Than Auction
Here at Mark Littler Ltd we are always trying to get our customers the best prices for their whisky, and find a middle ground between the lottery of auction and the inflation of retail.
Enter the Mark Littler Ltd online shop. 
On our shop we broker the sale of some of the rarest and most premium whiskies for our clients.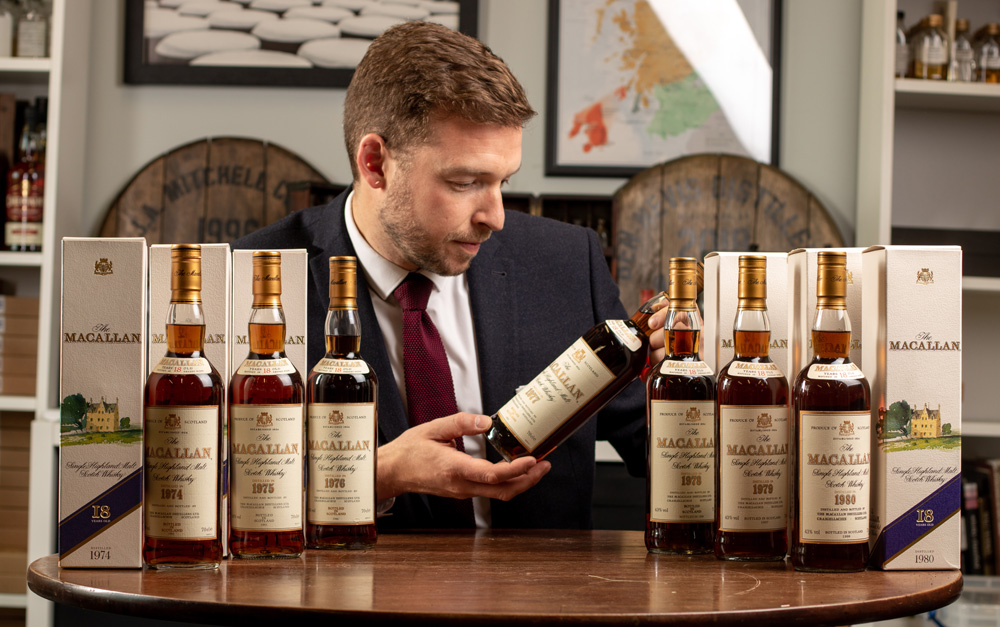 As a broker with all of the appropriate licences we are able to sell whisky for our clients at a higher price than at auction, but at a lower price than retailers in order to stay competitive. 
There is no VAT applicable on the bottles as you are the seller, we are just the agent positioning your bottles in a retail setting.  The invoice is drawn from you (via Mark Littler LTD) to the buyer, and as you are likely not VAT registered then there is no VAT applicable on the good.
The Mark Littler Ltd shop is your chance to sell your whisky for the best possible price. If you think that your whisky could be sold on our shop then please get in touch at [email protected] or click here to find out how selling via our shop works.