In this week's Phil Your Glass Review, Phil is taking a look at the Glen Albyn 1980. This is a 15 year old expression bottled by Signatory Vintage. Phil gives his full review on this highland single malt below.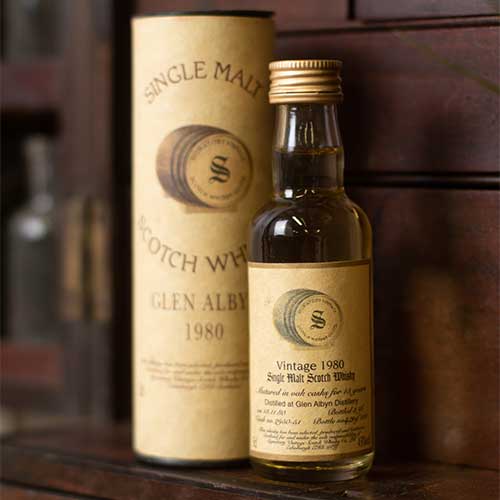 This is my first experience of Glen Albyn. I've wanted to try this mysterious highland distillery for years! It always sat among the 'to try' list with Glenury Royal, Glenesk, St. Magdalene, etc. The lost highland distilleries really go under the radar compared to the lost Islay and Lowland distilleries, Brora being the notable exception. 
Colour: Pinot Grigio 
Nose: Lime jelly, lemon zest, elder flower, jasmine, lilies – very Rosebank/Daftmill approach at this point. Fresh orange juice, honey, baked vanilla. Very gentle and alluring, ideally, the most perfect breakfast whisky. 
Palate: Starts very softly but builds very quickly into a fuller, classic 'waxy' highland style. Moving into much more savoury notes of mixed peppercorns, lemon, thyme and black liquorice. It's almost like Glen Ord, Clynelish and Old Pulteney have infused themselves together. 
Finish: Aperitif bitterness: gentian root and bitter orange peel. Spicy oak, heather honey, cask char, tangy apple and pear with a final flourish of elder flower. 
Assessment: Amazingly complex, even with the lower ABV. A perfect mix of Lowland nose and Highland fullness. For a first Glen Albyn experience; it's a very good one. 
88/100