The Ultimate Guide To Macallan Private Eye
Everything you need to know about Macallan Private Eye
A complete guide to the Macallan Private Eye (updated January 2023).
Macallan Private Eye History
1996 represented a special year for Private Eye magazine as it was their 35th anniversary. To commemorate the occasion they commissioned a special bottling by Macallan to be made widely available to its readers. The bottles contain whisky that was distilled in the year of Private Eye's founding, 1961, that was vatted together with a number of other Macallan casks.
The Private Eye was put on general release at £36 per bottle. There was even a nationwide advertising campaign in the Daily Telegraph. It was released in an edition of 5,000 bottles. Each bottle was individually numbered.
Today, bottles of Macallan Private Eye are selling at auction for £5,000-£6,000.
What is your bottle of Macallan Private Eye old worth?
Are you looking for a valuation of your bottle of Macallan Private Eye? If so then you are in the right place. Use the guide below to get all the information you need.
Please use the contact form to send us the details of your bottle. We are an expert whisky broker with other 300 five-star reviews of our service. You can also read our guide to selling your whisky online.
We can help you sell your bottle either through a brokered private sale, through a specialist online auction, or through our new shop.
Free Macallan Whisky Valuation
What affects the value of Macallan Private Eye?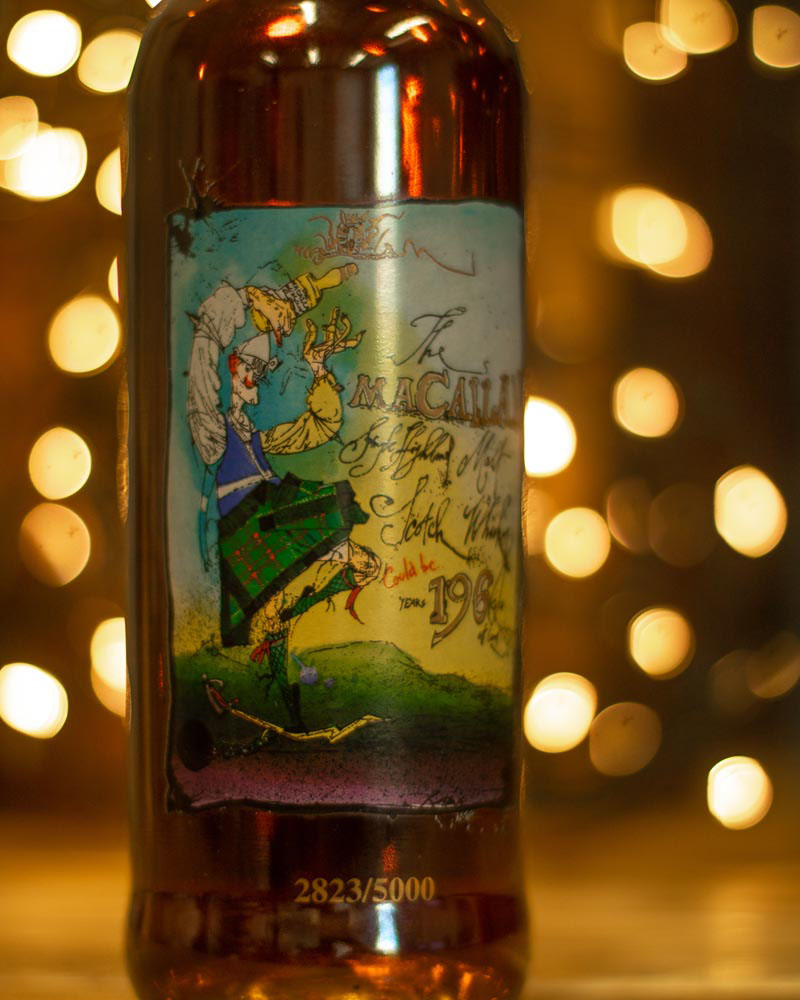 The label
The label of the Macallan Private Eye is brightly coloured and distinctive, having been designed specially by Ralph Steadman, who drew for Private Eye and was known for his political caricatures and cartoons. 
The label is made of plastic and, therefore, there is zero tolerance on scuffs, marks, and scratches. Any damage to the label will reduce what investors and collectors are willing to pay for any specific bottle.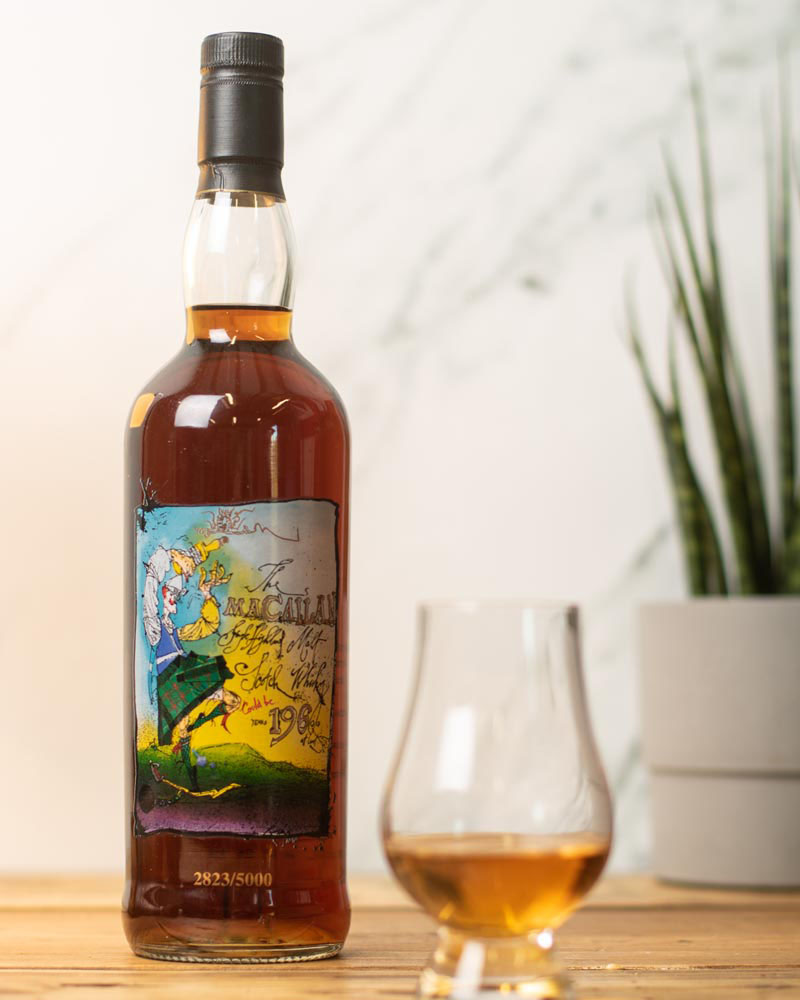 The bottle
Macallan Private Eye bottles are a standard shape and size, clear glass bottle and are a standard 70cl volume.
Most Private Eye bottles feature a screw cap that is protected by a black capsule. The condition of the capsule should be considered; scratches and nicks in the foil (from getting them in and out of the box) will lower the value to a collector.
The back of the bottle features a clear plastic label that describes the dark whisky inside in a black font. This bottle is quite unlike any other bottle of Macallan.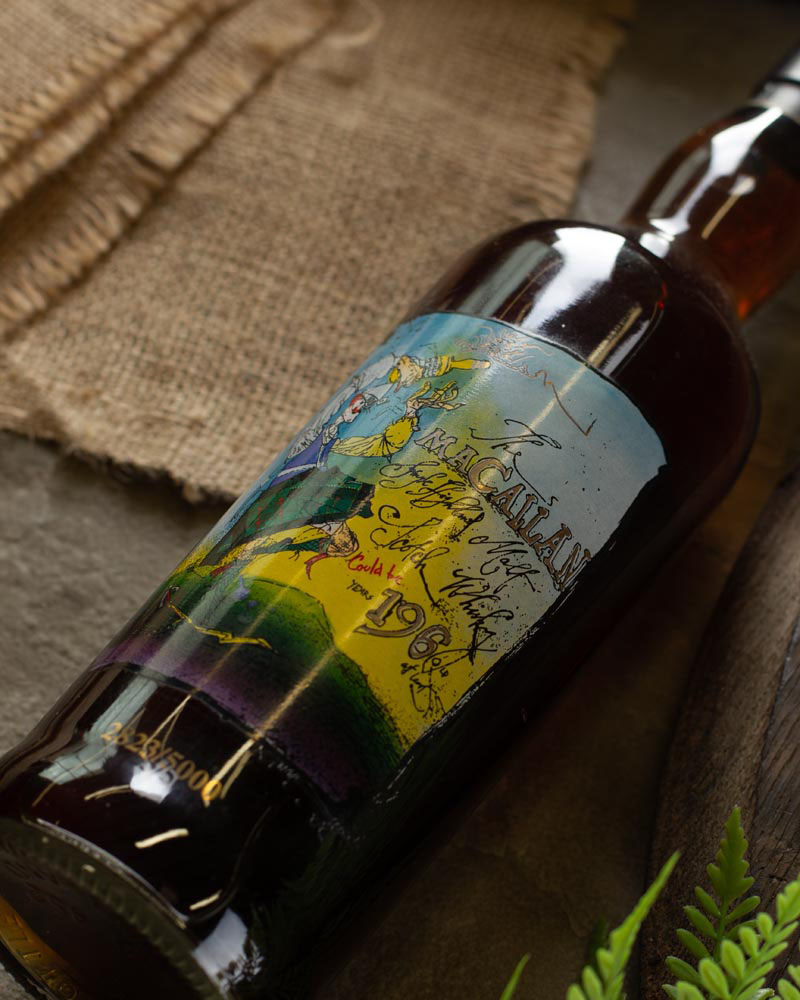 The level
The level in your bottle of Macallan Private Eye is important because it can drastically affect what collectors and buyers are willing to pay. 
Ideally, the whisky should sit in the wide part of the neck of the bottle. Any lower and the value begins to drop. This is because lower levels suggest that the capsule is damaged and that evaporation has occurred. 
You can reduce evaporation by keeping you bottle in a cool but humid place, standing upright, and out of direct sunlight. 
Gold capsule cover?
As stated above, most of the Private Eye bottlings feature a black capsule cover. However, a very small number of bottles feature a gold capsule cover. These bottles were sold exclusively by Fortnum & Mason in London. The gold capsules are very rare, and so they command a small premium.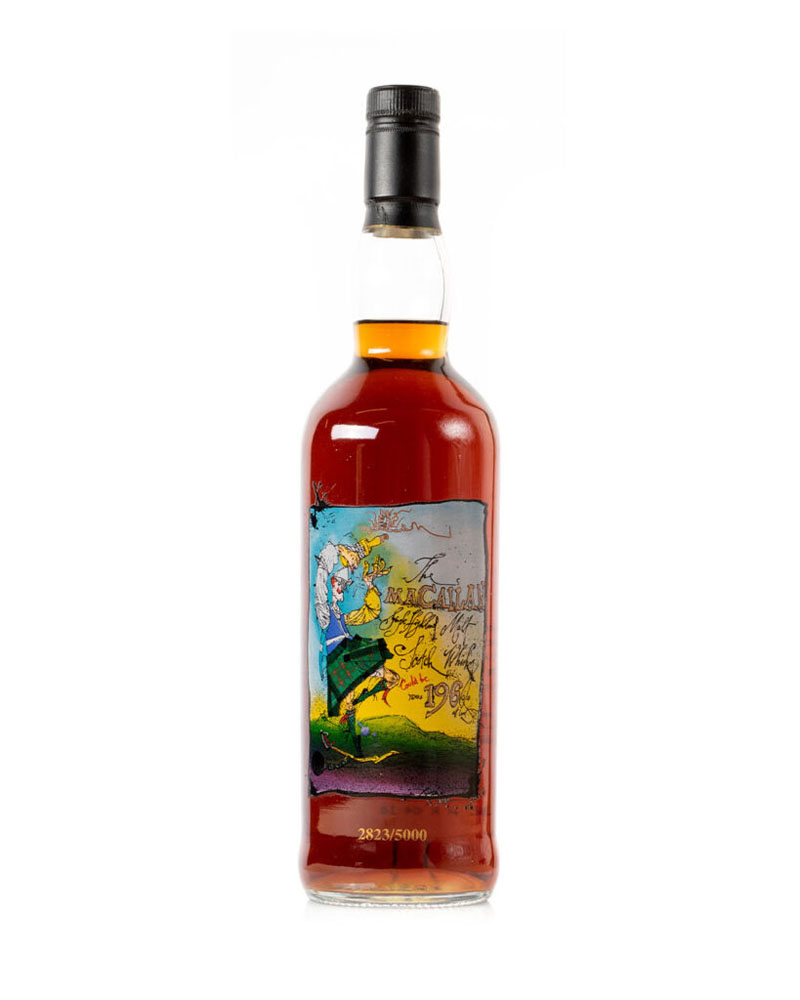 The bottle number
The bottle number is printed on the bottom of the bottle in gold lettering, XXX/5000. There may be a small premium for good bottle numbers.
Those with a bottle number less than ten, or with numbers such as 1111, 2222, 3333, and 4444 are something of a novelty to collectors. Otherwise, the bottle number will make no difference to the value of your bottle.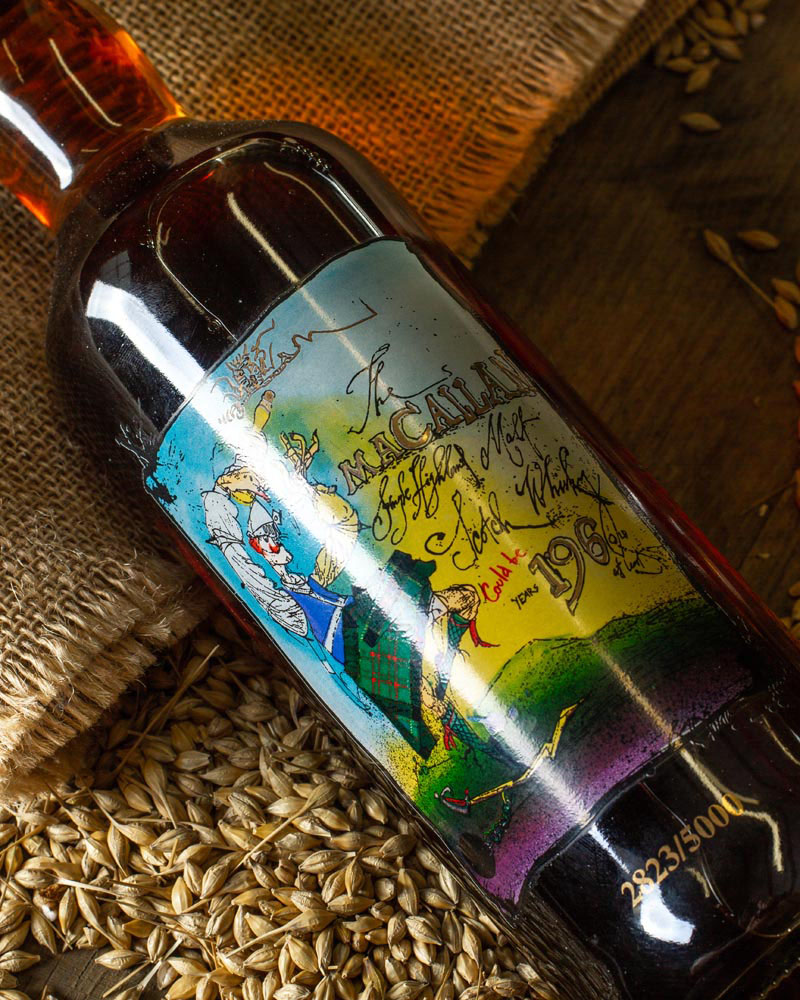 About Ralph Steadman
Ralph Steadman was born in Cheshire in 1936. He attended the London College of Printing during the 1960s, and was approached by Private Eye during this time. He freelanced for many high-profile publications such as The New York Times, and Rolling Stone before going on to win awards for his illustrations. Steadman was commissioned by Macallan to design the Private Eye label in 1996.
How we can help you sell your bottle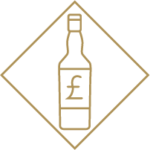 Private Sale
Selling your bottle through our audience of private buyers can get a high price for you bottle and the convenience of a quick turn around on your sale. All we need is a good picture of your bottle stood up, ideally with the box if you have it and we can collect no obligation offers from our buyers for your consideration.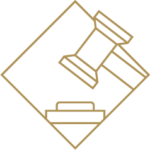 Auction
Auction can be the most suitable route for some bottles offering a wide audience of buyers. There is more element of risk in selling at auction as you have less control over the original price and usually takes longer to complete than a private sale. It is also important to choose the right specialist auction for you bottle, and we can advise you on this.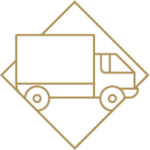 Shop
Our online store launched in 2020 with an aim to bridge the gap between selling at auction and the prices you see at retail, helping you get more for your bottle. Selling via our online shop can achieve more than at auction or private sale but can take longer to complete, so requires the time to get your ideal price realised.
What is my bottle of Macallan Private Eye worth?
In order to provide you with an accurate valuation please provide as much of the below information as you can.
There is more information about each section below the form.
How To Sell Your Bottle Of Macallan Private Eye
Sell your bottle of whisky in 5 simple steps