Continuing with Macallan week here at Mark Littler Ltd, we are proud to offer this complete Macallan Edition Series on our online shop. 
The Edition Series is made up of six bottlings, all designed to showcase Macallan's ability to produce luxury whisky through unique distilling methods and craftsmanship. The series began in 2015 with the release of Edition No.1, and concluded in October 2020 with the release of Edition No.6. This collection contains all six bottles, and is available to purchase through our shop for £3,273.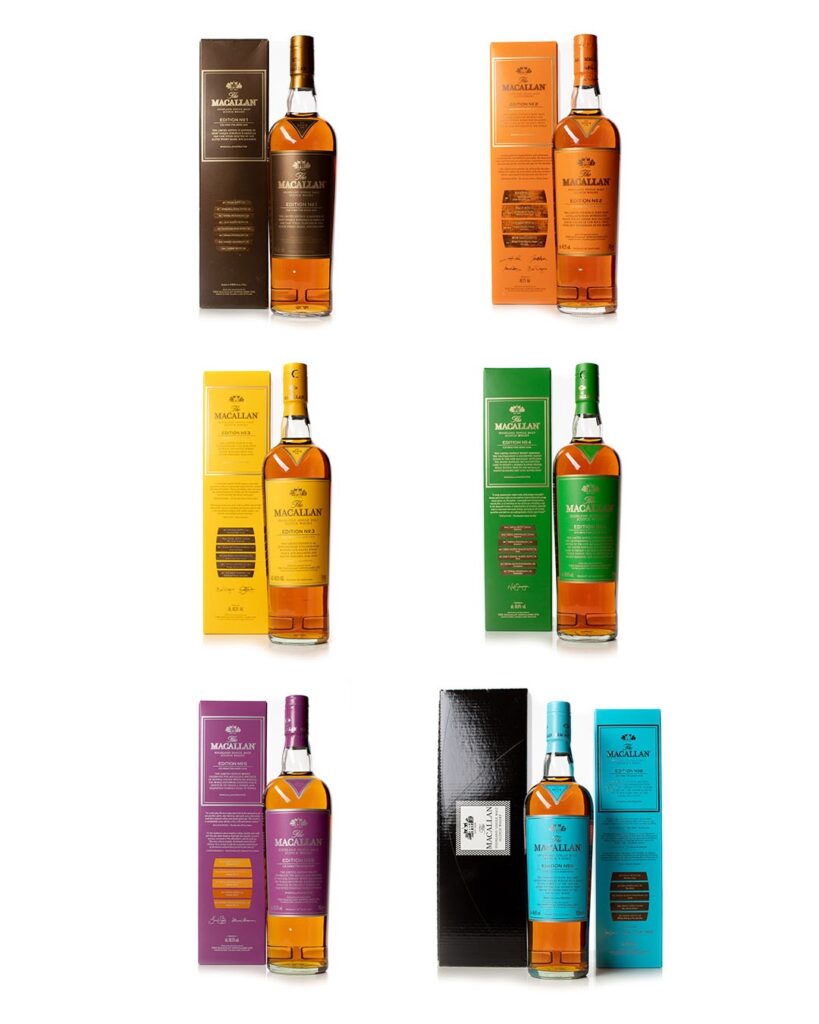 The series is a collection of original bottlings by Macallan. Macallan is a name that is synonymous with luxury, with the distillery holding the record for the most expensive bottle of whisky ever sold at auction – a Macallan 1926 60 Year Old Fine & Rare that sold at Sotheby's in 2019 for a staggering £1.5 million. The Edition Series is a great opportunity to own a collection of Macallan bottles without the million pound price tag. 
If you would like to become the owner of this Edition Series Collection, then you can purchase the collection now on the Mark Littler Shop