In June 2022 the FBI closed down a £10 million cask scam and arrested a British man in connection with the business. The sad thing about the scam mentioned above is that many of the tactics being used in the scam are ones that have been used before. So in the interest of learning from other's mistakes, we have compiled a list of some of the best known cask scams to help you spot when you are at risk.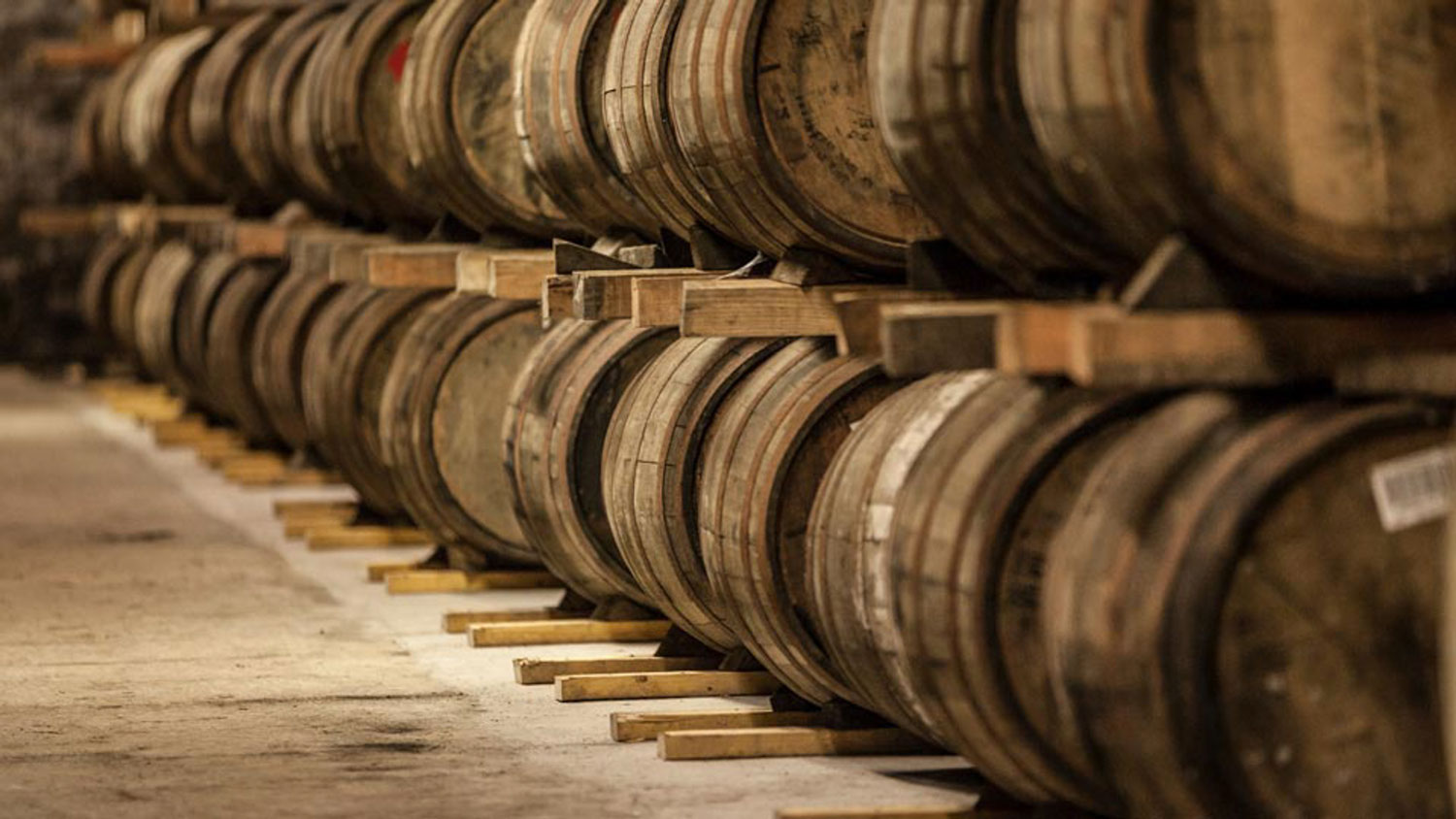 How to spot scams and keep you and your investment safe
At Mark Littler Ltd we are passionate about providing consumer information so you know how to keep yourself safe in an unregulated market. The below is not an exhaustive list of every scam, but should be thought of as an educational example to guide you as you start on a journey into the world of cask investment – which can be safe and lucrative when done correctly.
Learning from others' mistakes is another way to help you make the best decisions for your investment. As well as reading the historic examples we would also suggest checking our due diligence checklist, which gives a step by step guide of what to check for when buying a cask.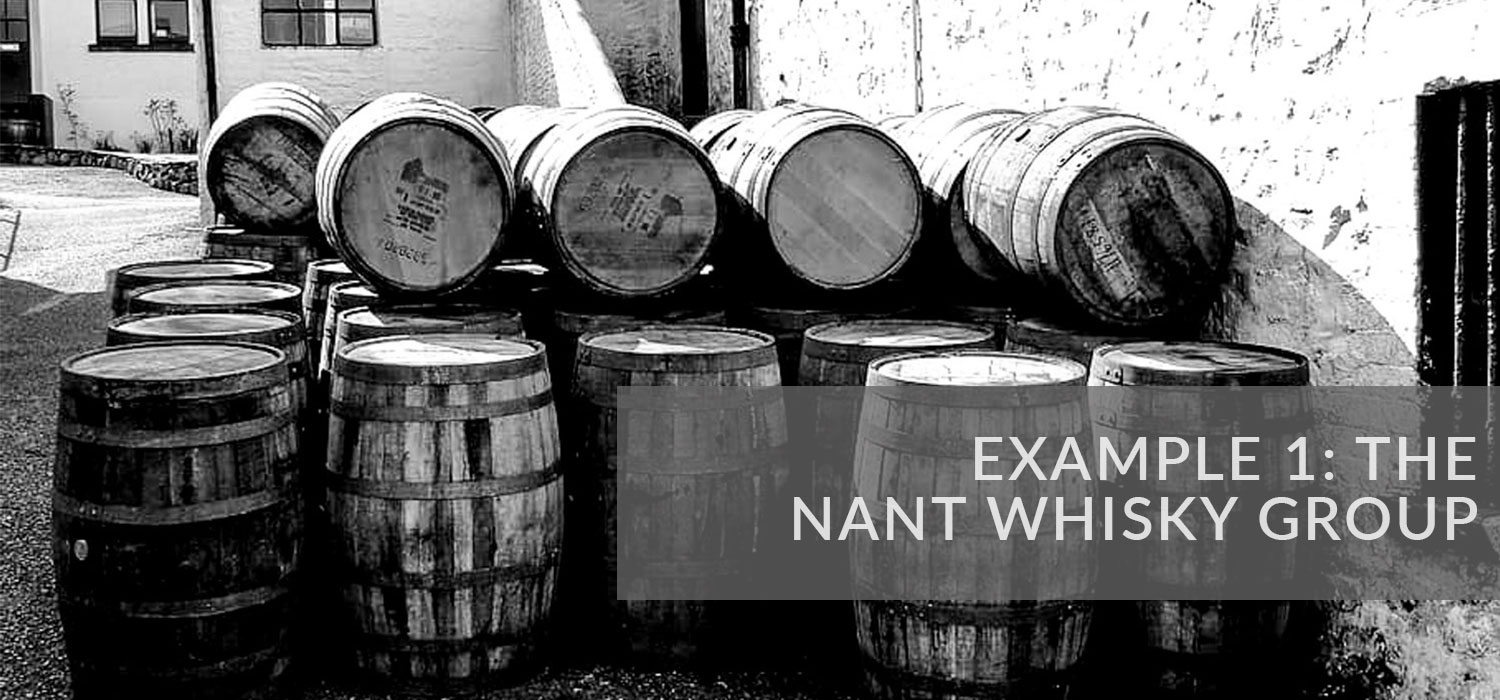 The Nant Whisky Group: reselling the same casks
In the largest fraud investigation ever to take place in Tasmania, the Nant Whisky Group, headed by Keith Batt, sold $20m (Australian dollars) worth of whisky casks to investors, promising guaranteed annual returns and a guaranteed buy-back in four years at $36,000. Customers were told to buy as many barrels as they could at $25,000 each. And they did, in their hundreds. What these investors did not know is that they would never see a return. 
Behind the scenes, Nant was selling barrels that did not exist. In order to meet the demand for barrels Nant sold the same barrels multiple times. In some cases, the personalised cask heads on these barrels were sanded away.
Nant also began to fill barrels with inferior whisky that at the time of cask-filling was only at 45% ABV. This meant that after years of maturing, the whisky in these barrels would drop below 40% meaning that it was no longer whisky at all.
The contents of some barrels were decanted, bottled, and sold, all without the owners of the casks being notified. It was the ultimate scam with corruption on all sides. 
In 2016, the owner and founder of Nant, Keith Batt, was forced to file for bankruptcy after he lost millions in an unrelated property venture. Nant's cash flow soon stopped, and Batt was forced to sell the distillery. 
In the beginning of 2017, an audit by the new owners of Nant (by that time known as Naw) revealed the crooked nature of the cask buy-back scheme, and all of the criminal activity that had been going on behind closed doors. An investigation into the scheme was launched in August of that year. Astonishingly, we cannot find any record of Batt or his co-conspirators having had criminal charges brought against them.
Nant continues to re-establish its reputation independently from its previous owner.  
Lessons Learned:
Buyback schemes can rarely be trusted. If whisky casks yielded annual returns as the company claimed large financial institutions (pension funds, banks etc) would all be buying them and not just the public. 

Whisky casks do not give annual returns (

LEARN MORE HERE

).

If a company is promising annual returns and benefits that seem too good to be true, they probably are.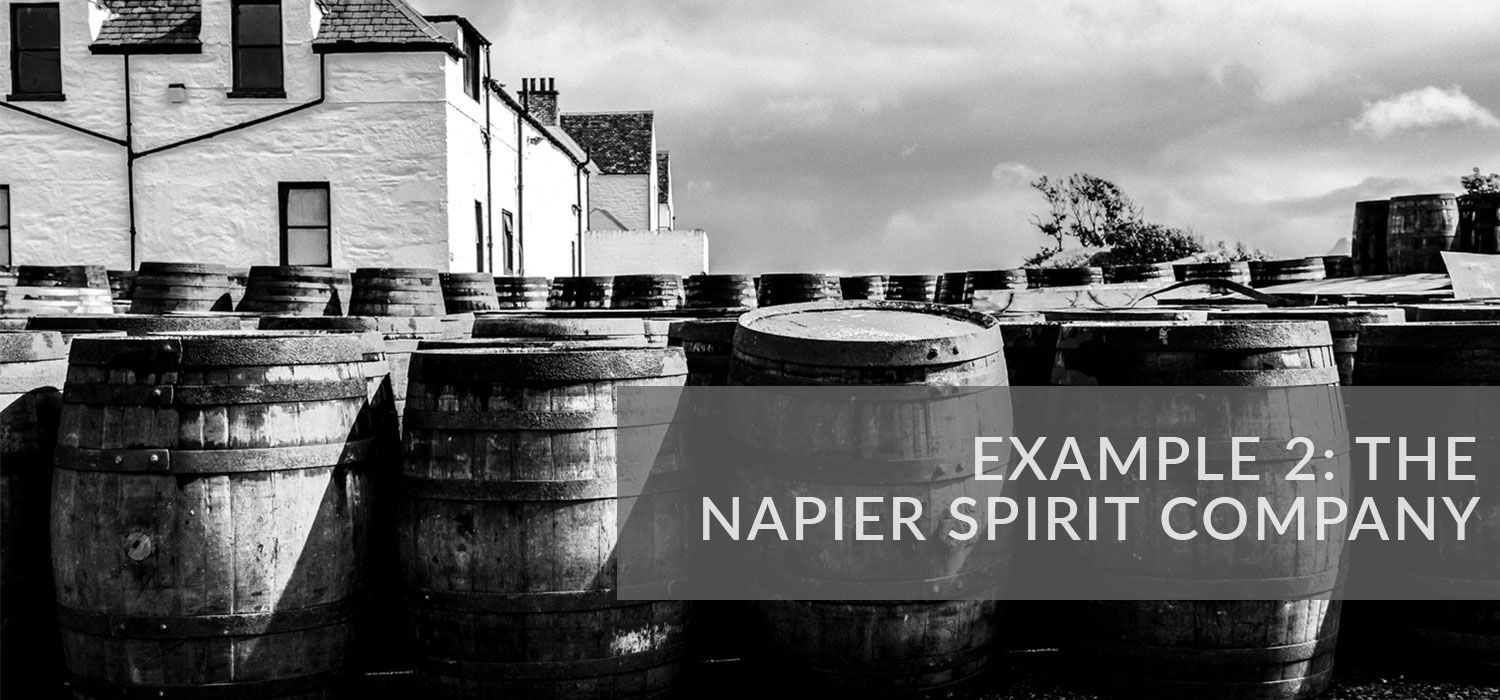 The Napier Spirit Company: Inflating cask prices
The Napier Spirit Company started selling whisky as an investment in 1995 whilst under the control of UKIP Politician Stephen Cleeve. Files on Companies House show documents signed by Cleeve, swearing him in as company secretary and director. Despite this hard evidence, Cleeve has repeatedly denied that he was director of the company at the time of the fraudulent activity.
In one year, Napier saw £3.2m of investment from the public, who bought casks from the company on the promise of 18% annual returns. These casks included casks of Macallan, that were (at the time) worth £500, and yet they were bought for £3,500. The company claimed that these predictions were put forward by J.P Morgan, but this was also untrue. In fact, customers were buying casks at inflated prices based on false information.
After the Department of Trade & Industry petitioned the High Court for an order to wind up the company, Cleeve fled to start his own company. This company, Forrester & Lamego, specialised in selling champagne and port as investment opportunities. Unsurprisingly, this venture was also illegitimate. The drinks were of questionable quality and being sold at inflated prices. 
Forrester & Lamego told investors that when the millenium came, there would be shortage of champagne, and that they should buy now to make a massive return. In reality, there was no shortage, and Cleeve reaped the benefits of the 272% mark-up he placed on the champagne. The investors received nothing in return, left to pay for duty and VAT of their own accord. 
In 2000, Cleeve decided to venture into property buying an eight-acre plot of land, splitting it up into plots for houses to be built on, and selling them on as an investment, claiming that the site was worth £3m. In reality, Cleeve had no planning permission for building such houses, despite leading investors to believe that they were not long away from owning their dream property. After this, Cleeve was banned from being director of a company for eight years. No criminal charges were ever filed against him. 
Lessons Learned:
If a business advertises guaranteed annual returns, walk away! 

Whisky casks are a long-term investment. If you are looking for a short-term investment then casks aren't for you. 

If you are willing to make a long-term investment, don't expect to see any annual
Send me my free cask buying guide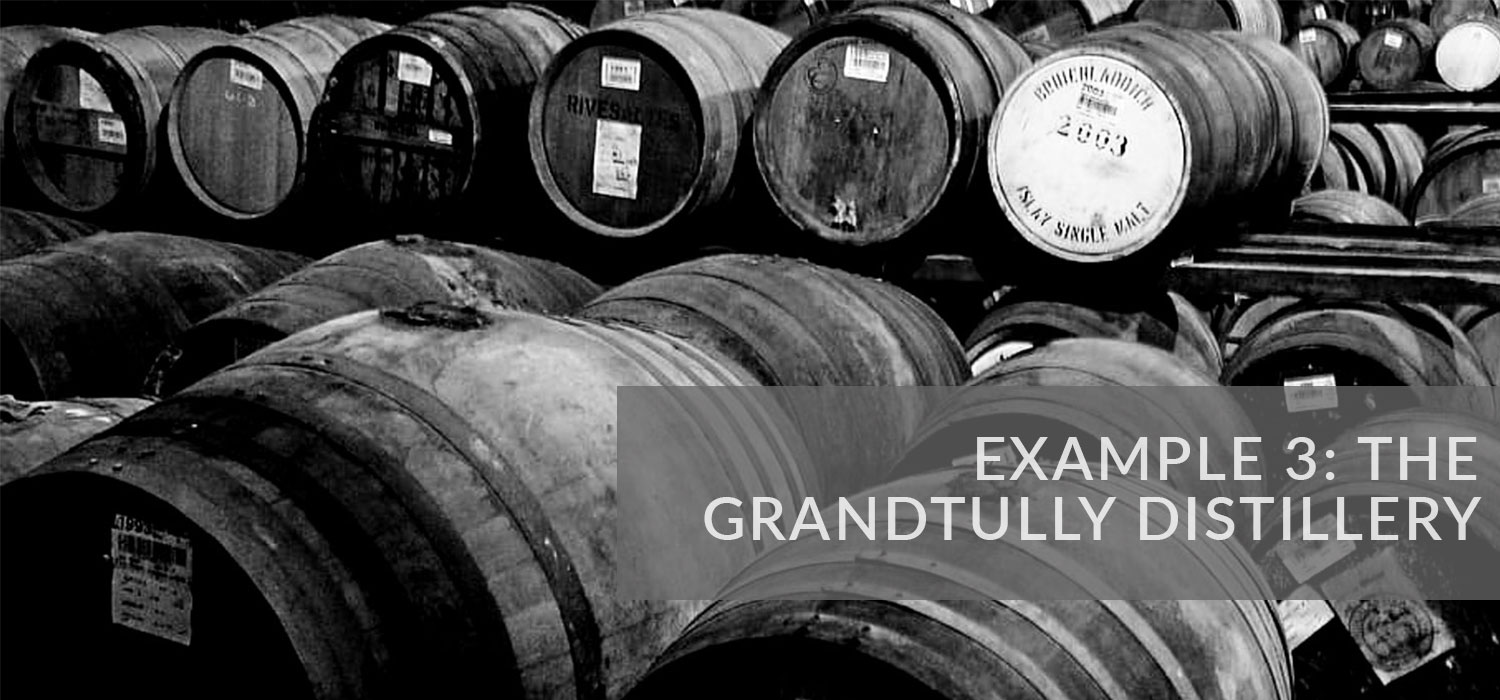 The Grandtully Distillery: casks from a distillery that didn't exist
The most important thing to know about Grandtully distillery is that it doesn't exist, at least not in the modern day. The distillery was closed in 1914, but conman Stephen Jupe decided to use the name as the title of his mythical distillery. Jupe, a stockbroker with no experience in the whisky industry, decided to try his hand at selling casks for investment. His company's (Marshall Wineries) headquarters were in Edinburgh, but instead of grand offices, it consisted of a name plate at a mail forwarding agency, and an answering machine. 
Jupe claimed that the whisky that he was producing at Grandtully in the Scottish Highlands was of exceptional quality, and that investment came with very little risk. The whisky was marketed as being as valuable as liquid gold. Jupe told investors that not only would the casks make them 18% annual return, but that he would buy the casks back off them at maturation, or they could sell the casks on themselves. 
It seemed like the perfect investment opportunity, and investors bought into the scam by buying £4m worth of casks. The whisky in said casks came from an unwitting distillery in Invernesshire. The distillery had sold the casks to Jupe, unaware of what he was planning on doing with them. 
Jupe turned over £3.8m from his scam. The mark-up on the barrels was as much as 146%, and investors got a nasty surprise when they came to sell their casks on maturation, only to discover that the casks were worth a small fraction of what they were initially charged for them. Investors that tried to sell their barrels to blenders found that the blending market does not deal in such small quantities. In short, most of the investors are now stuck with an unsaleable barrel of whisky. 
Jupe's company went bankrupt in 1996. He was charged with fraudulent trading and found guilty by a jury in April 2004. 
Lessons Learned: 
Google is your friend! With a simple Google search you can find out a lot about a business. 

If you are considering buying from a company, make sure you Google their address. Is it a valid address? Is there an office there? 

As for the distillery, these days a quick Google map search would reveal that Grandtully no longer exists.   

Once again, if it sounds too good to be true, it probably is.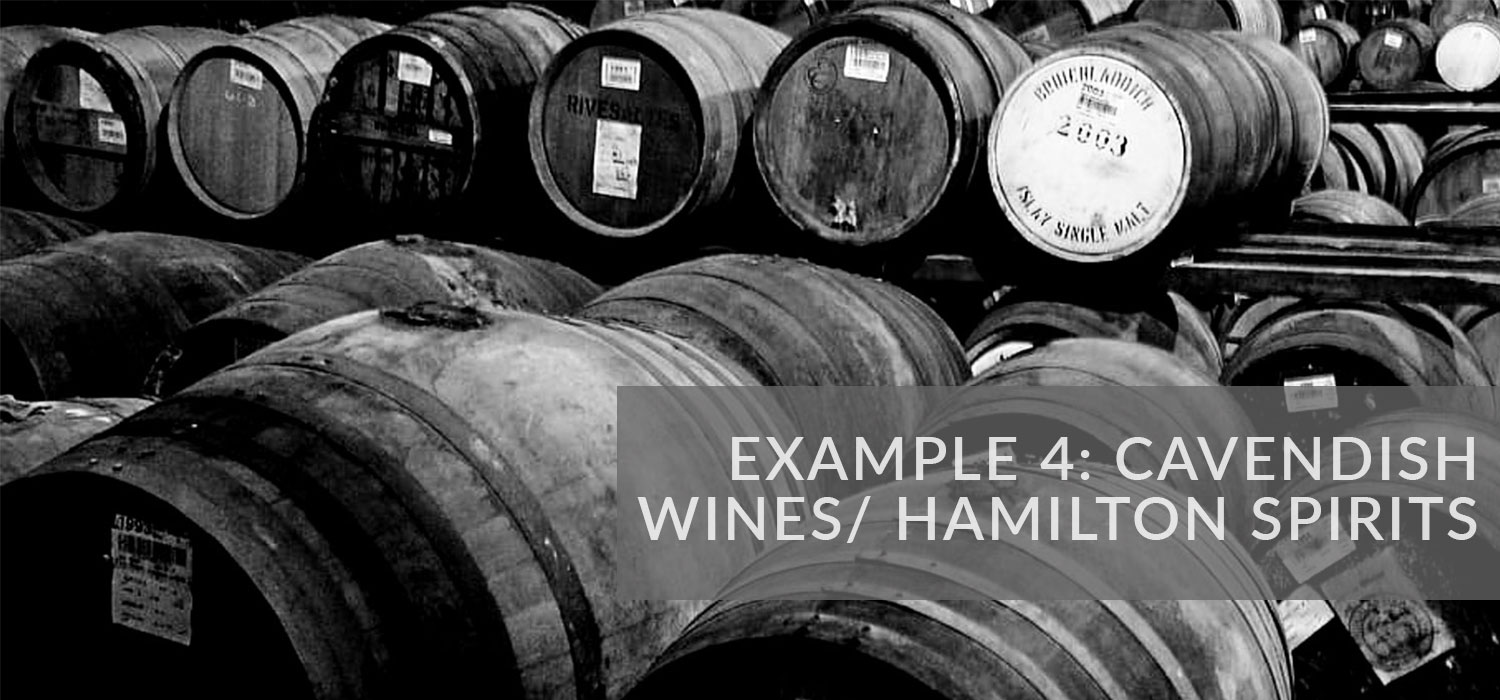 Cavendish Wine Merchants & Hamilton Spirit Management: inflated prices
As it turns out whisky cask investment scams are a friendly affair, as the next conman on our list began his life of deception by founding Marshall Wineries with Stephen Jupe
In 1993 the man in question, Lewis Daulby, set up Cavendish Wine Merchants, appointing himself and a man named Lee Rosser as directors. Daulby resigned as director of Marshall Wineries in 1994 to concentrate fully on Cavendish Wines. Cavendish sold casks of Ledaig and Tobermory buying the casks for £300 and selling them for £990; a mark up so high that any investment became worthless. John Grant, of J&G Grant, owners of Glenfarclas distillery, met with Daulby in the 90s and noted that he did not have any experience in the whisky industry so refused to supply him with casks of Glenfarclas.
However, just with their casks of Tobermory and Ledaig the company were set to make millions out of scamming investors. 
In 1994 the business was moved to Gibraltar and renamed Hamilton Spirit Management Company. The new location would help Daulby and Rosser set up off-shore companies. The company eventually expanded into Cognac as well. In 1995 Julian Blee was recruited as sales manager of the ever-growing company. All three men used fake names to attempt to hide their criminal activity. 
The two companies grossed £6.2m from investors, with one of the investors paying £85,000. Most of the investors were elderly. Many of them paid on a credit card meaning that they were able to claim a portion of their money back; Barclaycard is thought to have paid out £1.34m to investors. The scamming continued until 1997, after a venture into champagne in which investors were told that demand would soar around the millenium (sound familiar?).
In 1997 the Serious Fraud Office began an investigation into Cavendish/Hamilton, and in 1998 the first arrest was made. Lewis Daulby was arrested at Luton airport. The other arrests occurred in 1999. All three men were found guilty and sentenced to prison time. 
Lessons Learned: 
Companies House

is your friend! You can find out a lot of information about a company just by looking at Companies House. You can search for registered addresses and disqualified directors. 

Does the director have any previous experience in the industry? A simple Google search can tell you a lot; Google the director's name and see if you can find any information about their previous industry experience. 

If they don't have any previous experience, it might be better to stay away.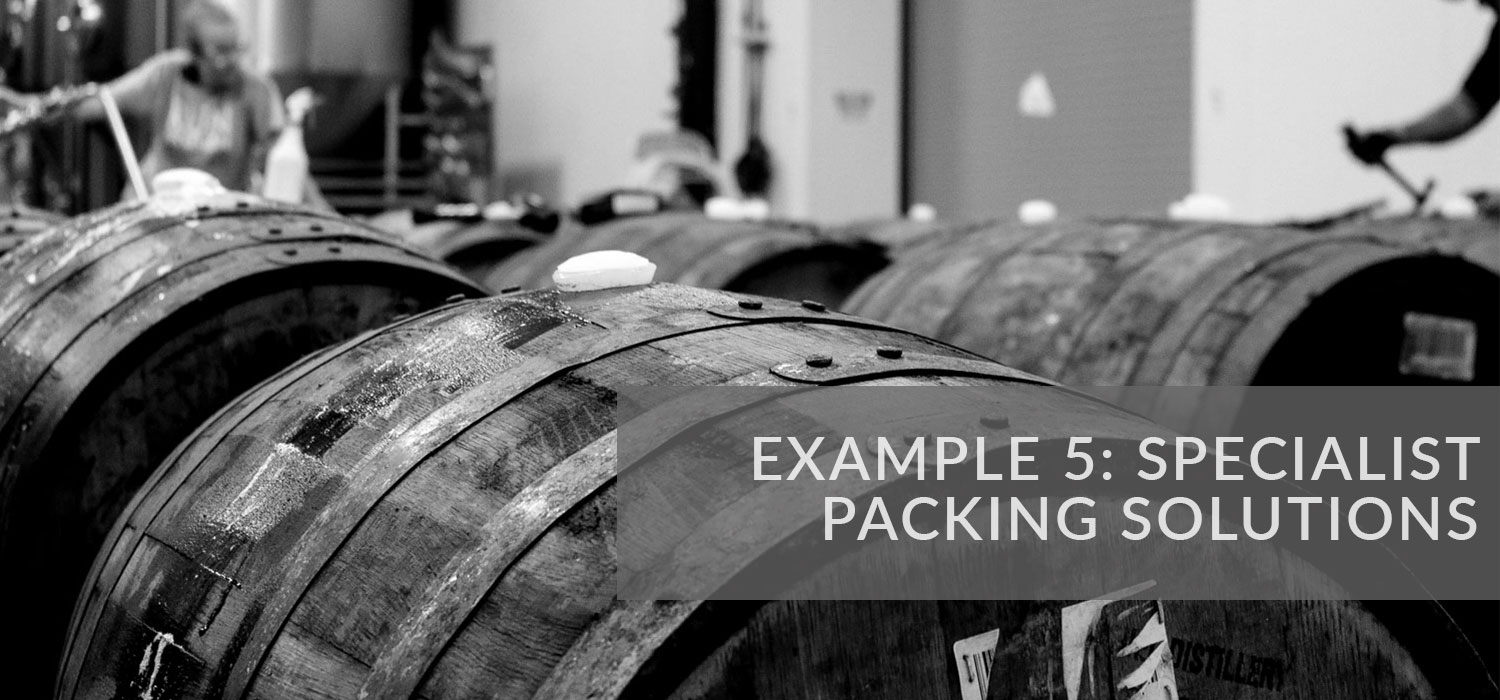 Specialist Packaging Solutions: No experience
In this instance, whisky investment scams also turn out to be a family affair. Two brothers, Mark and Lee Chapman, were jailed in 2015 for convincing pensioners to invest a total of £250,000 in their venture with branded whisky bottles. The brothers told investors that they were set to make millions from selling whisky bottles that were branded with the Marylebone Cricket Club logo. They promised investors a turnover of £6m. 
In reality, the brothers had no deal with MCC. In fact, they had not paid the £150,000 that they owed the club for the use of their logo. The brothers continued to use the logo until MCC took them to court. 
Mark and Lee Chapman used the money from investors to pay off their mortgages and buy new cars: a Porsche and a Range Rover. 
During their trial that judge asserted that he believed that the brothers had started their venture with an honest belief that they would succeed. When the contract with MCC fell through, the brothers resorted to lying in order to get money out of investors. Unsurprisingly, the brothers lost all of the money invested into the business, so investors cannot be compensated. The brothers were both sentenced to prison time for their roles in the scam. 
The scariest fact of all? – Lee Chapman used to be a financial advisor, and many of the victims of the scam were long-time clients. The brothers swindled not only investors, but investors that trusted them. 
Lessons Learned: 
Go with established companies that have seen verified returns for their clients. 

New companies often look attractive because they advertise their investment opportunity as brand new, exciting, and with guaranteed returns. Anyone who has been in the whisky business for a long time will know that it is rarely that simple. 

An older and more established company with more experience in the industry is more likely to help you make a sound investment. 

Ask to see a copy of the contracts! Make sure you know what the company is doing with your money before you invest.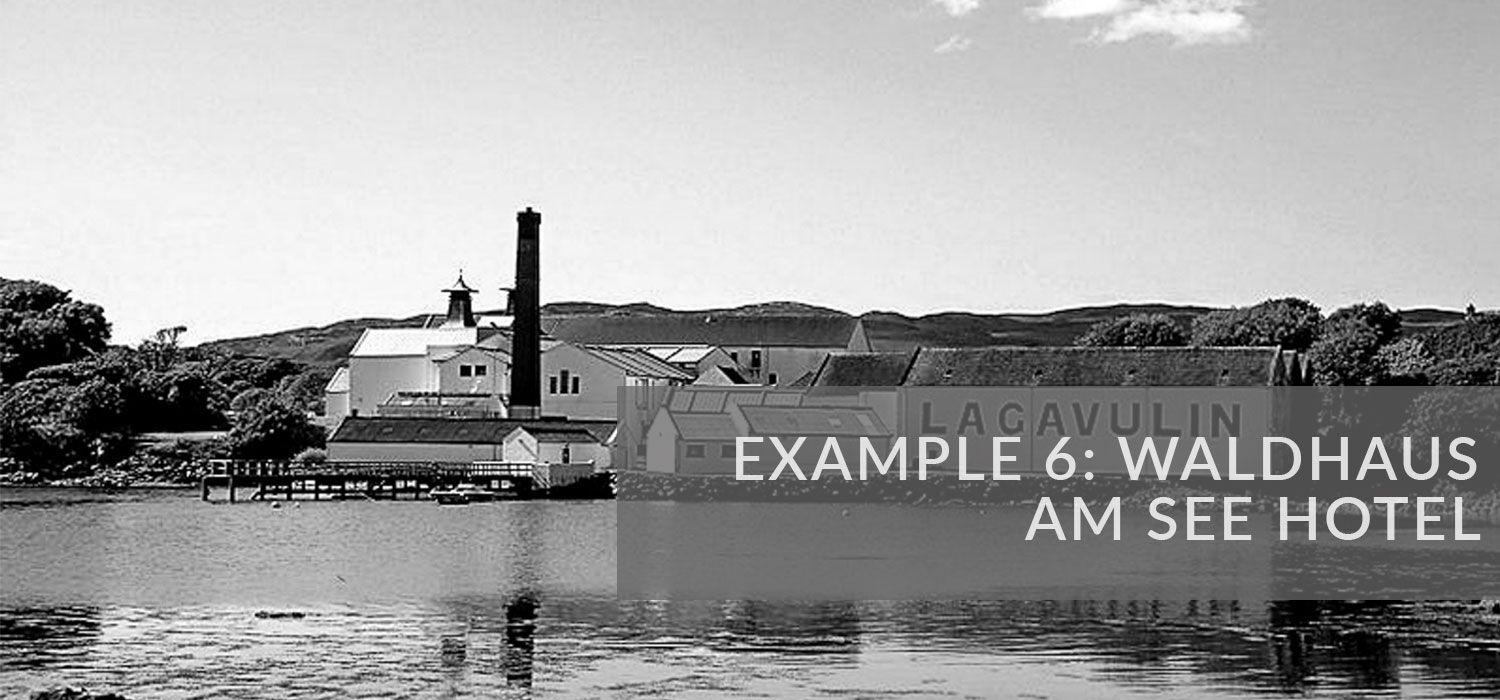 Waldhaus Am See Hotel: a fake bottle
We will finish with a story in which the involved party genuinely did not know that they were selling a dram of fake Macallan to a customer. A Chinese tourist named Zhang Wei was visiting a hotel in Switzerland where the bar claimed to have a bottle of 1878 Macallan, unopened, that was bought by the manager's father 25 years previously. The tourist is extremely famous in China for writing martial arts fantasy novels under the pen name Tang Jia San Shao. He paid 10,000 Swiss Francs (£7,600) to try a dram of the 1878 Macallan, thought to be a priceless artefact. The hotel manager agreed, and they drank a dram together, even posing for a photograph. 
Unfortunately, subsequent carbon dating tests were done in the UK after suspicion arose about the legitimacy of the bottle due to irregularities in the bottles' cork and label. The tests, done by Rare Whisky 101, revealed that the bottle was a fake that was created in the 1970s, and was worthless as a collector's item. The hotel reimbursed Mr Zhang in full and apologised for the mishap. Mr Zhang was very gracious and thanked the hotel for its honesty. 
The discrepancy in the label was surprisingly obvious: the label featured a nod to the then-director of The Macallan brand, Roderick Kemp, who was also the director of Talisker distillery. However, Kemp was not director of both distilleries at the same time, as the label claimed. This mistake led to concerns about the authenticity of the bottle and the eventual testing.
Lessons Learned:
Fake bottles of whisky are, unfortunately, always in circulation.

If you are about to purchase a dram or a bottle, ask the current owner if they have any records surrounding the bottle's movements, or any other documents to prove authenticity. 
Check the label! If what you are about to drink is legitimate then the label will be too. If you have any doubt about the authenticity of a bottle then it is best to walk away. Sometimes you won't get your money back as Mr Zhang did.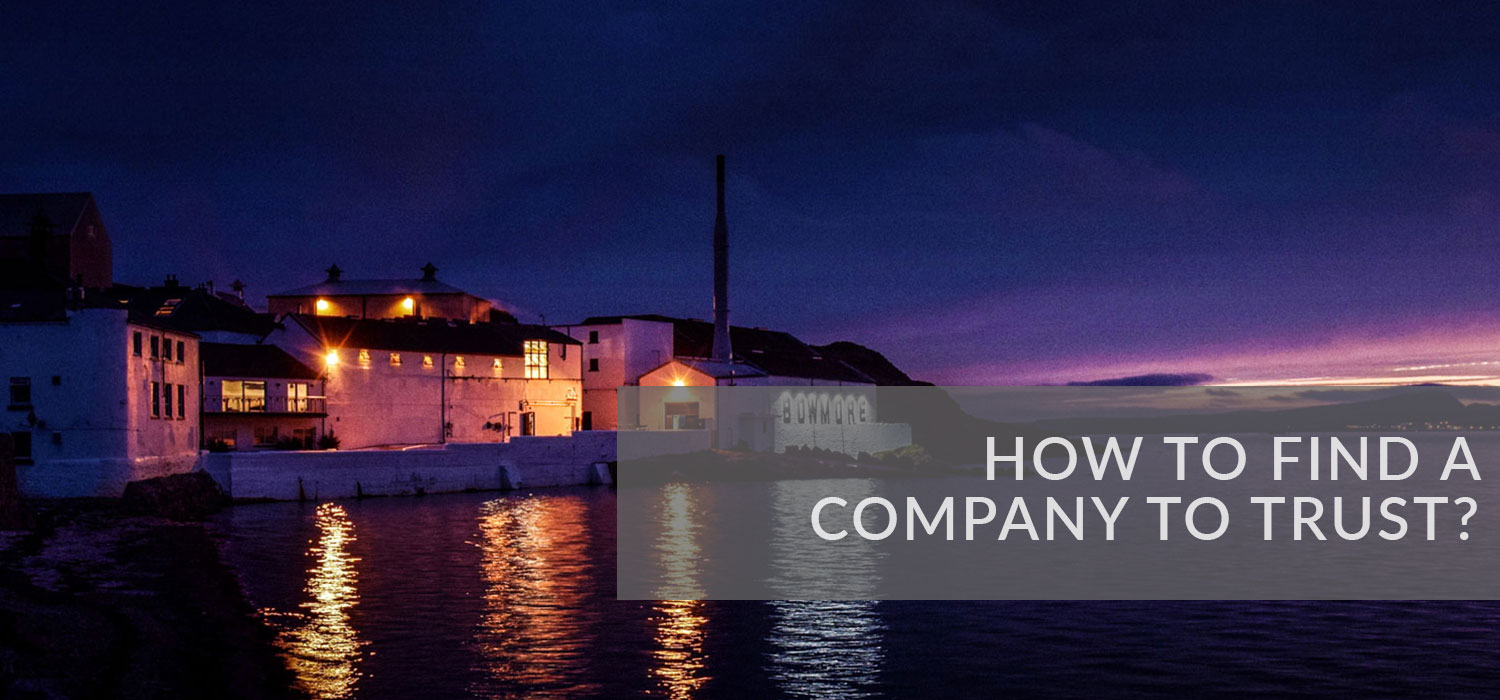 How do you find a company you can trust?
As you have seen there are a lot of things to look out for, but in summary here are the key things to do when you're looking to buy a cask (or indeed to make any investment):
Do your research thoroughly into the company's history and that of its directors. Use companies House and Google the names of the directors.
Check reviews look genuine: they should be verified, relevant and spread across a long period of time
Verify any claims from multiple sources: if claims on returns or guarantees are given, check them and ensure they are explicit in your contract.
Check your contract thoroughly and if something doesn't make sense ask to have it explained to you, or even better take it to a solicitor to have them check it.
Do your own research on the distilleries whose casks are being offered – make sure it exists. 
Here at Mark Littler LTD we are dedicated to providing open and honest guidance surrounding all aspects of buying and selling whisky and antiques. Rather than providing sales pitches disguised as educational material, it's our mission to become the ultimate source of open and honest cask investment guidance.
The information you will find in OUR CASK BUYING GUIDE, CASK VIDEOS, BLOG and CASK CALCULATOR is all designed to help you make a balanced decision.  We would rather you knew all the facts and didn't buy a cask than buy one based on 'fake news'.
Follow the links to learn more. And if you have any questions please don't hesitate to get in touch.