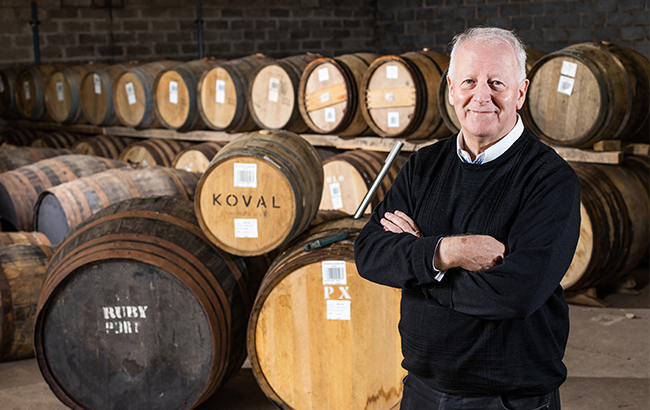 Speyside distillery GlenAllachie has secured £30 million worth of funding to expand internationally as the business continues to boom. The package comes from Clydesdale Bank and will be used to fund capital and capital expenditure as the company continues to expand and grow. HNH acted as a specialist advisor and was instrumental in securing the investment. 
GlenAllachie Invests for Expansion
The GlenAllachie distillery is located in the Speyside region of Scotland and served primarily as a provider for the Chivas Brothers' blended whisky. It is only in recent years that GlenAllachie has emerged as a single malt in its own right. This success is owed to the new owner of the distillery, Billy Walker, who bought the distillery from Pernod Ricard's Chivas Brothers in 2017. 
GlenAllachie's core range consists of peated malt blends and aged single malts, with their White Heather Scotch brand to be relaunched in 2020. 
Asset-based lending is perfect for GlenAllachie as it allows the distillery to have flexible funds against their ever-appreciating whisky stocks. In October last year, GlenAllachie launched five new cask bottlings, as well as opening a new visitors centre and shop. This year GlenAllachie has grown its team to twenty-two employees. It seems that their growth is unstoppable, and this £30 million deal will allow GlenAllachie to expand their business and find success around the globe. 
Send me my free cask buying guide
The History of GlenAllachie 
GlenAllachie was built in 1967 as a result of the boom in popularity of whisky caused by demand in the US. The distillery was built by Scottish & Newcastle Breweries' distilling arm, Mackinlay's. The distillery was designed by William Delme-Evans who also designed Macduff and Tullibardine. 
In 1985 Mackinlay's became part of Invergordon distillers, before being sold to Campbell distillers, and later Pernod Ricard's Chivas Brothers in 2001. GlenAllachie rarely appeared as a single malt bottling; its first and only official GlenAllachie bottling was released in 2005. 
In 2017 the distillery was sold to The GlenAllachie Distillers Company, operated by Billy Walker, former BenRiach MD. It was during this transition that the capital 'A' was added to the name to distinguish the distillery from what it once was. Capital letters in the names of Walker's distilleries are a staple. For example, under his stewardship, he made changes to BenRiach and GlenDronach, including the name changes.
Walker is in the process of redefining GlenAllachie's branding and making the distillery known for rounded and fruity single malts. Recently, GlenAllachie secured £30 million worth of funding for global expansion. The distillery is set to become an industry giant.