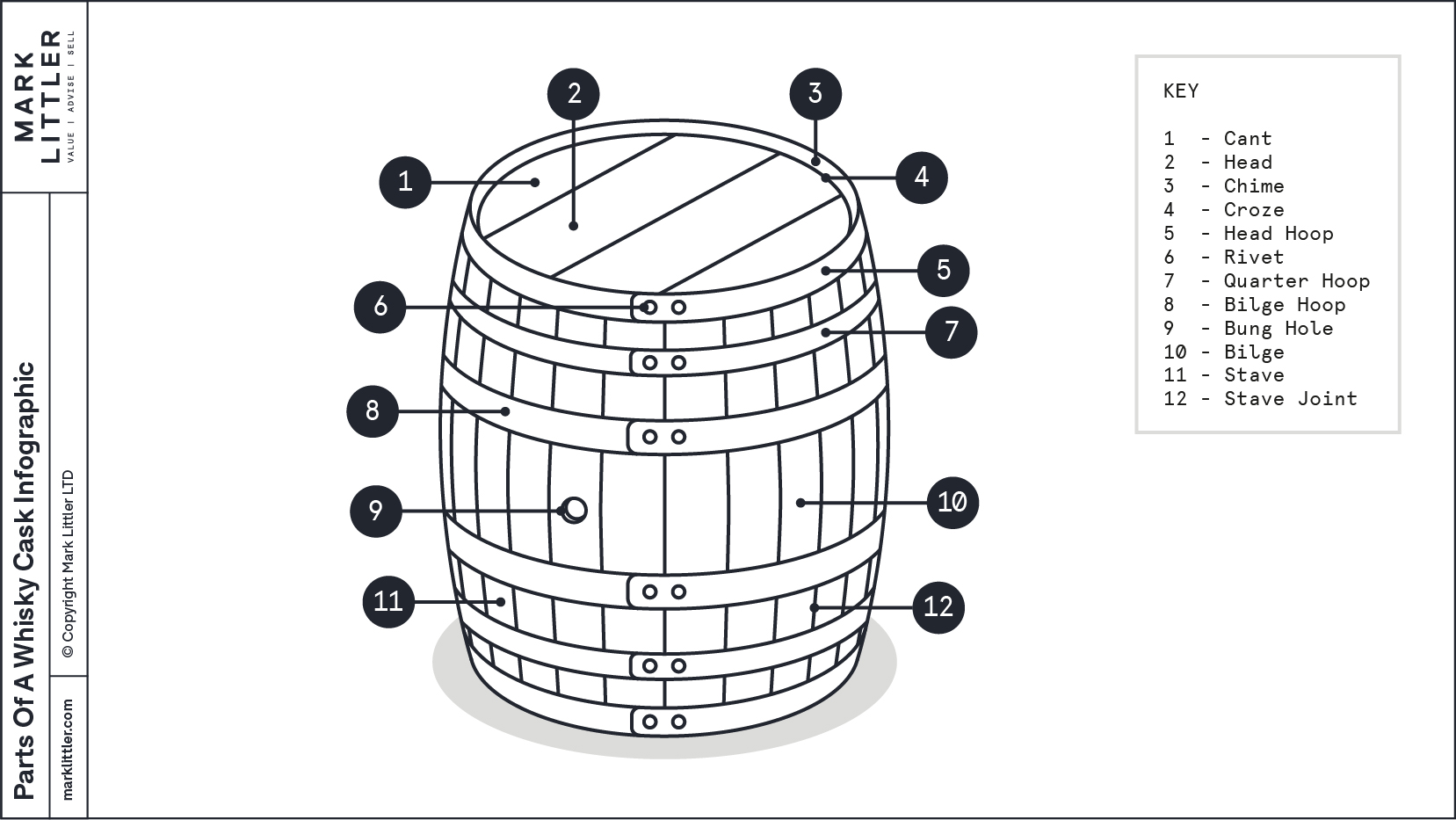 Investing in a whisky cask can be a great financial investment.  We know first hand as we have helped sell millions of pounds worth of casks for people exiting their cask investment.  
The range of returns our customers have made when selling their cask after holding the cask in the medium to long term (10-30 years) has been between £5,000 and £300,000.  All of these investments began by buying a young cask of single malt whisky that often cost less than £1,500 (purchased in the early 1990s and 2000s).
So how can you learn from our clients successes?
Here we outline 7 simple steps you can follow to make sure you make a well informed decision when it comes to buying a cask of whisky.
The 7 Steps to Making A Sound Whisky Cask Investment
:
Fact or fiction? – Are you being given a sales pitch?

Comparing apples to pineapples – The truth about The Knight Frank Index

Happy customers? – Does the company have good (verified) reviews?

The easiest person to fool is yourself – Get a second opinion

Are you overpaying for the cask? – Do you know how to qualify a cask value?

Become a detective – How legitimate is the company?

To Trade or Not To Trade – Can you trade in whisky casks?
1. Fact Or Fiction: Have you been fully informed about cask investment?
It is the nature of business that companies are there to make money; that is the nature of capitalism. However some companies are interested in making themselves money over customer returns, which matters when you are looking at investments. In an unregulated markets such as cask investment you may find that the majority of 'investment guides' from whisky companies read more like a sales pitch than like genuine investment guidance.
Listing all the positives of cask investment and neglecting to mention the potential negatives is misleading for you as a buyer and doesn't let you make an informed decision. For example, if a company is telling you that you can bottle your cask after 10 years, but does not mention the costs of bottling your cask, then they misrepresenting the sale. 
We at Mark Littler LTD believe that you should be equipped with all of the facts before you choose to invest. That is why we have written our free, downloadable PDF cask buying guide as well as the online content available on our blog, cask investment video guides, and cask calculator. Our content offers comprehensive and balanced information about the experience of owning a cask and the realistic expectations, costs and risks so that you can make a decision that is best for you.
We do not skim over the potential negatives. We would rather you had all the information and didn't buy a cask, than buy one based on 'fake news'. 
2. Comparing Apples to Pineapples: Do you understand the core principles of whisky investment
The Knight Frank Index is a system that tracks the value of luxury assets such as cars, antiques, and jewellery. It also tracks the value of ultra rare bottled whisky. Bottles being the key word.
Bottles of whisky first appeared on the Knight Frank Index in 2018. Some companies will quote the rise in the value of rare bottles of whisky given by the Knight Frank Index since 2018 to show customers the 'potential' of the whisky market. However, whilst the index is a good indicator of how whisky has become a luxury asset, the cask and bottle market work differently. Furthermore the Knight Frank bottle index looks at a very specific section of the bottle market and is therefore doubly misleading.
Firstly, the bottles of whisky that the Knight Frank Index tracks are ultra-rare, ultra- high value collectable bottles. Usually these are bottles that are no longer in production and are usually high age-statement official distillery bottlings. Whereas the whisky in your cask is not rare – hopefully there are at least a few hundred bottles in there – and as you do not have your own brand, it is just not going to be a bottle that collectors fight over (although who knows, maybe 30 years after it is bottled it may be, but hopefully you would have sold all your bottles by then if you had chosen to bottle your cask as an exit strategy).
An official distillery released bottle will sell for considerably more than the equivalent whisky from a private cask because of consumer loyalty and branding. So if you do decide to look at bottle prices you need to compare your bottles to other private cask bottlings or at least independent bottler releases. And you need to be looking at wholesale (auction) prices.
The brand potential of the distillery is an often overlooked part of whisky investment. Take Macallan, for example. Macallan are titans in the world of Scotch whisky. However, it has not always been this way.
Up until the late 2000s, Macallan's growth was steady and they were a firmly established brand. In 2014 when they announced that they were building a new distillery costing £100m, investment boomed and so did their growth. Now, Macallan are said to be the best of the best, the epitome of Scotch whisky, and their product sells for astonishing prices. We have seen this first hand, as we have sold multiple casks of Macallan for customers who purchased their casks in the 1990s for £3,000 or less. We help customers sell those casks for £150,000 to upwards of £300,000.
So, rather than looking at the Knight Frank Index, you should look at the potential growth for the distillery that you are considering purchasing from.
Broadly speaking, there is no way to accurately forecast the value of a cask when you buy it, but if you buy from an up and coming distillery which has solid credentials, you could see great returns.
Receive your free cask buying guide
3. Look for Happy Customers: Check and verify reviews
At Mark Littler LTD we are very proud of our customer service, after all, the customers are at the heart of what we do. At the time of writing we have 295 verified five-star reviews of our service on Google Reviews (updated February 2023). We also have 124 five-star reviews on Facebook, and 129 five-star reviews on Yell. We believe in complete transparency here. However, some companies do not.
Some companies will pay people to leave positive reviews on their website, giving the illusion of good customer service. Many times, these companies will not have any verified reviews.
These fake reviews are often from accounts that have no profile picture, have only left one review on the platform, or have generic profile names. Paid for reviews often have nothing to do with the company, seeming to review a different product, or will be very vague, e.g. "Great customer service! Thank you". The reviews will also be dated around the same time.
Look out for these signs so that you can be sure that the company you are buying from has genuine, happy customers.
There is also a small issue with reviews of cask investment companies that have only been running a few years – many of them will not have helped customers exit their investments. In that case you are buying from a company that has good customer service rather than one with a track record of helping people exit their investments. At Mark Littler Ltd we have been helping people exit their cask investments for as long as we have been selling casks, which means we know what works, and what doesn't. Importantly our reviews reflect that.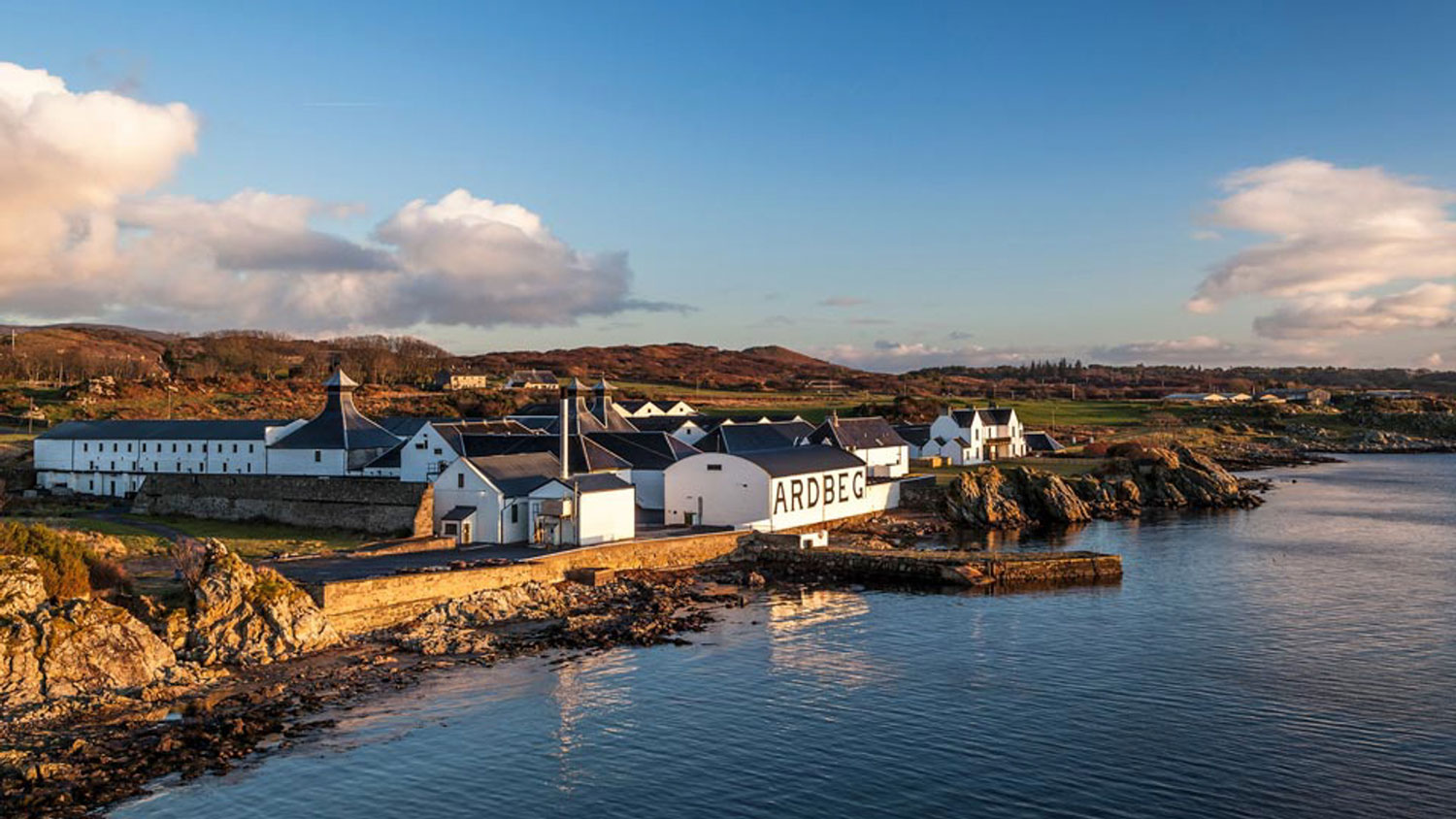 4. The Easiest Person To Fool Is Yourself: Get a second opinion
When you are looking at buying something that you want, and you see that your purchase has potential perks, you will often take this at face value. This is the concept discussed by Richard Feynman that "you are the easiest person to fool."
When you do a Google search for the phrase "Buying a cask of whisky", or "Invest in Whisky" the first results that appear are all sponsored posts. Thankfully the posts that used to say "Average Returns 20%+ Per Annum" have been removed, but the posts all promise lucrative investment opportunities and other perks.
Any company promising fixed or garenteed annual returns are misleading you. 20% + per annum returns simply are not realistic over the time frames they are talking about.
Firstly, whisky does not produce annual returns! Your cask will sit in a warehouse gaining value, but you cannot release any money from your cask on an annual basis.
Secondly, whisky casks are a long-term investment. When you buy a young cask of whisky you must leave that cask to mature for a number of years before it has matured enough for you to sell it on for profit.
Thirdly, if that were possible, why are they not taking a small business loan at 5% and keeping those profits for themselves? Or for that matter, why are pensions and investment firms not widely invested in casks?
It is possible to make returns on a short-term investment when buying an older cask, but this is a much higher risk investment, and you are just as likely to lose value in your cask due to high evaporation and lowering of ABV – especially if you overpay (see the next section). Long-term investment is the best way to see a return, but I am afraid you will have to wait for it.
If a company is promising you head-turning annual returns, consider doing a thorough background check and asking for evidence of what the claims are based from. If they cannot provide any, walk away!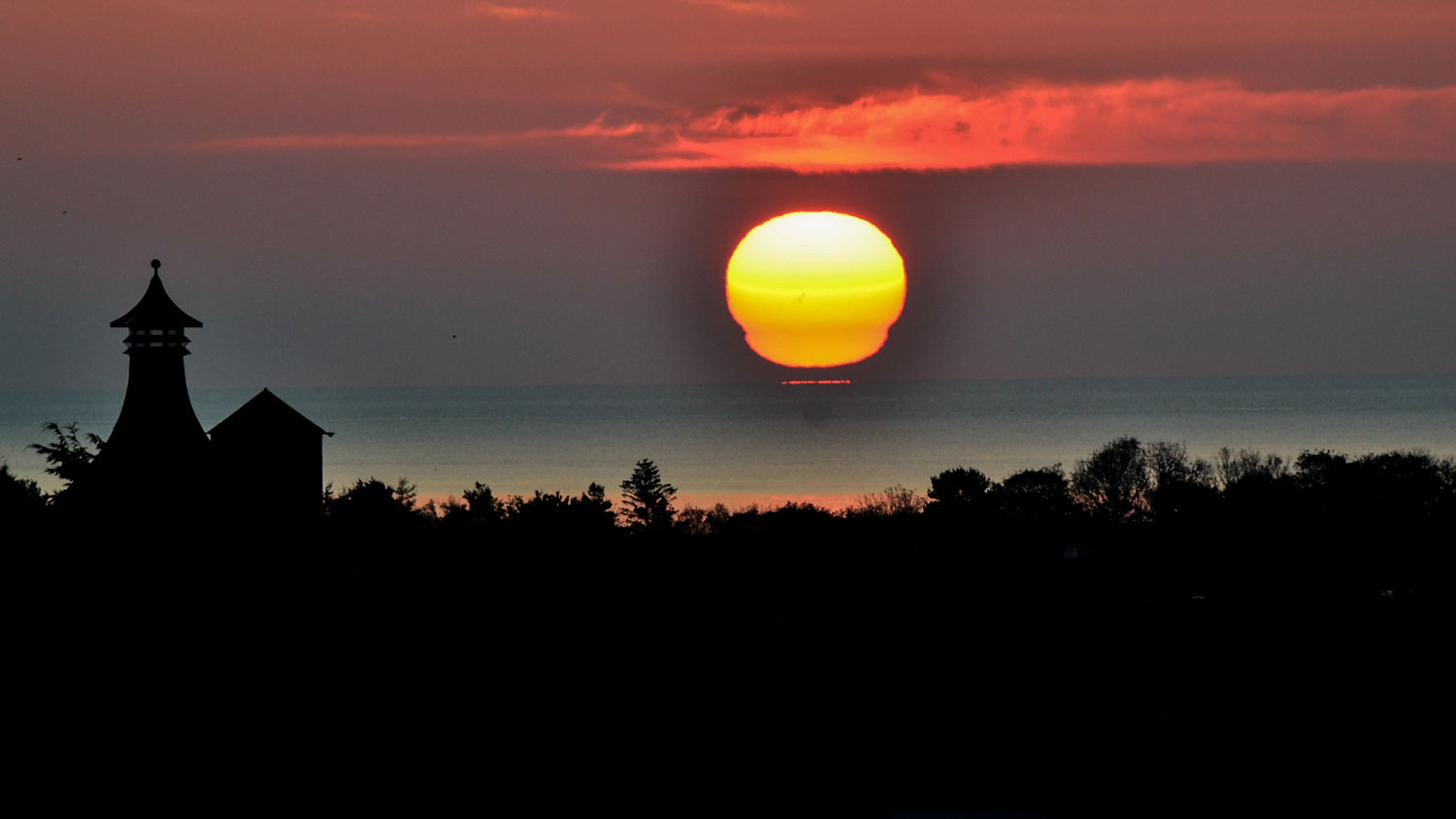 5. Are you overpaying for the cask? – Do you know how to qualify a cask value?
When it comes to cask buying, our ethos is Buy Young, Sell Old. If you buy a young cask at the right price you will see a higher return whenever you choose to sell your cask on than if you overpay for that cask initially. Of course, this is the key to any investment, but it is especially important for casks due to their limited lifespan and asymmetric market.
But, how can you be sure that you are paying the right price initially?
Whisky casks are part of an asymmetric market, meaning that in most instances, the buyers know significantly less than the sellers regarding the product that is being sold. This is why it is so easy for people to overpay when buying a cask of whisky.
The internet has been a very democratising tool and now almost every other selling market is balanced. You can now do a quick Google search to find out the value of a product. For example:
If you want to research the value of a car you can use Auto Trader
If you want to research the value of a fund you can use Morningstar
If you want to research the value of a house you can use Zoopla
However, you cannot do this with whisky casks. There is no publicly available information surrounding the value of whisky casks because the value depends on so many factors. There are a limited number of records of cask sales at auction, however these are difficult to compare to your cask due to the likely variation in cask size, and fill details.
You can use our cask calculator to create an accurate per bottle cost price for the cask, which you can then compare to more widely available bottle prices. It is very important not to simply divide the cask cost by the number of bottles in the cask, as this misses off taxes and other costs due on bottling and creates a misleading number.
Alternatively by buying a young cask you can compare the price you are being quoted to casks that available direct from distilleries. If your young cask is within the range offered for new make direct from a distillery then that is one way to have more confidence in the price you are being offered.
It is not easy to find out about cask values, so you can see why it becomes so important that the company you are buying from trustworthy and is selling you the cask at a fair price.
6. Become A Detective: Check before you trust

Mark Littler LTD was established in 2016 and became a limited company in 2018. You can verify this information on a page called Companies House on the GOV.UK website.
This page allows you to search for the name of a company so that you can check how long they have been around, if they sprang up from nowhere, or if they are even registered at all. This tool is a fantastic way to establish whether or not the company that you are considering buying from is legitimate.
You can also Google the names of the directors of certain companies with the word 'scam' and see what comes up. What you find might surprise you.
At Mark Littler LTD we are transparent from the word go. We are a fully licenced and registered company with offices in Congleton, Cheshire. Prefer to meet face to face? You can make an appointment to come and visit us and see what we are all about, we can also do online video conferences if you cannot reach us in person.
7. To Trade or Not To Trade? Can you trade in whisky casks?
You cannot trade in whisky casks unless you have the correct licences.
Whisky casks cannot legally be traded without a WOWGR (Warehousekeepers and Owners of Warehoused Goods Regulations certificate). Here is the definition of a revenue trader (someone who needs a WOWGR) from Excise Notice 196: 
"anyone carrying on a trade or business concerned with the buying, selling, importation, exportation, dealing in, or handling of excise goods, and the financing or facilitation of any such transactions or activities."
You can own a cask of whisky and sell it on for a profit at a later date, but you cannot regularly trade in casks of whisky. If HMRC discovers that you are trading in casks, your casks could be requisitioned and you could face criminal charges.
Can you trade in whisky casks?
You can own a cask of whisky and sell it on for a profit at a later date, but you cannot trade in casks of whisky. If HMRC discovers that you are trading in casks, your casks could be requisitioned and you could face criminal charges. After all, alcohol is a controlled substance in the UK, and you own an entire cask! 
If a company is advising you that you can trade in whisky casks without additional licences, you are being misled. Furthermore, it is likely an indicator that you do not own your cask at the warehouse level. You then need to ask whether you can trust a company that is putting your investment in jeopardy.
That is not to say that you cannot own multiple casks or that owning whisky casks is not a rewarding, profitable and legal experience. Just make sure that you understand the laws governing their ownership.
Got further question? We are happy to discuss any aspect of buying and owning a cask, plus we have brokered the sale of millions of pounds of casks so are in a perfect position to advise you on all stages of cask ownership. Send us an email or give the office a call on 01260 218 718.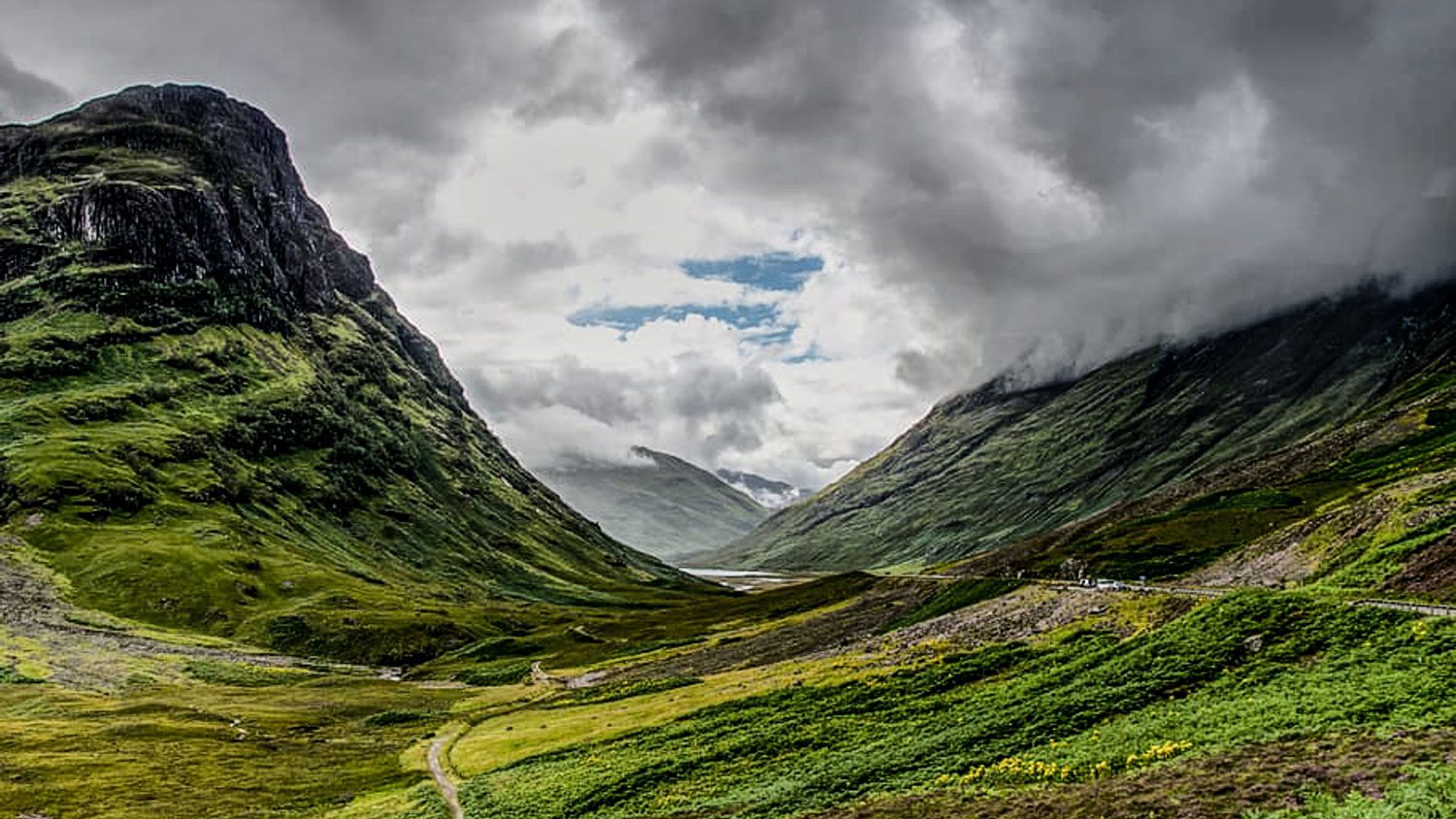 BONUS: The Eighth Step
Put Your Faith In The Right People
At Mark Littler customers are at the heart of what we do. We started selling casks of whisky because it had become clear that there was a dearth of information available to the public on how to invest in whisky, and that this was resulting in people buying casks that were not suitable for them.
It is our mission to become the ultimate source of education and guidance on whisky cask investment available. Currently we have over 52 posts related to whisky education on our blog, and that isn't even including our video guides and free cask magazine. 
We aim to provide the public with honest and up-to-date information so that you can make an informed choice about where to put your money. Use the links below to learn more about what we do here, and how we can help you to make a great cask investment. 
We are brokers first and foremost; we do not have our own stock to sell you. Instead we will find you casks from trusted clients that will suit your tastes and needs. If you have any queries regarding the cask buying process, please do not hesitate to contact us. 
Read more about buying a whisky cask