Buying a cask of whisky can seem like a daunting prospect to those who are not aware of the process. However, when done correctly and with all of the right information it can be a very rewarding journey. That is why we aim to make the process as simple as possible. We have put together a guide that you can return to when starting a cask buying journey of your own. Follow this step-by-step guide to learn how to buy a cask of whisky with confidence.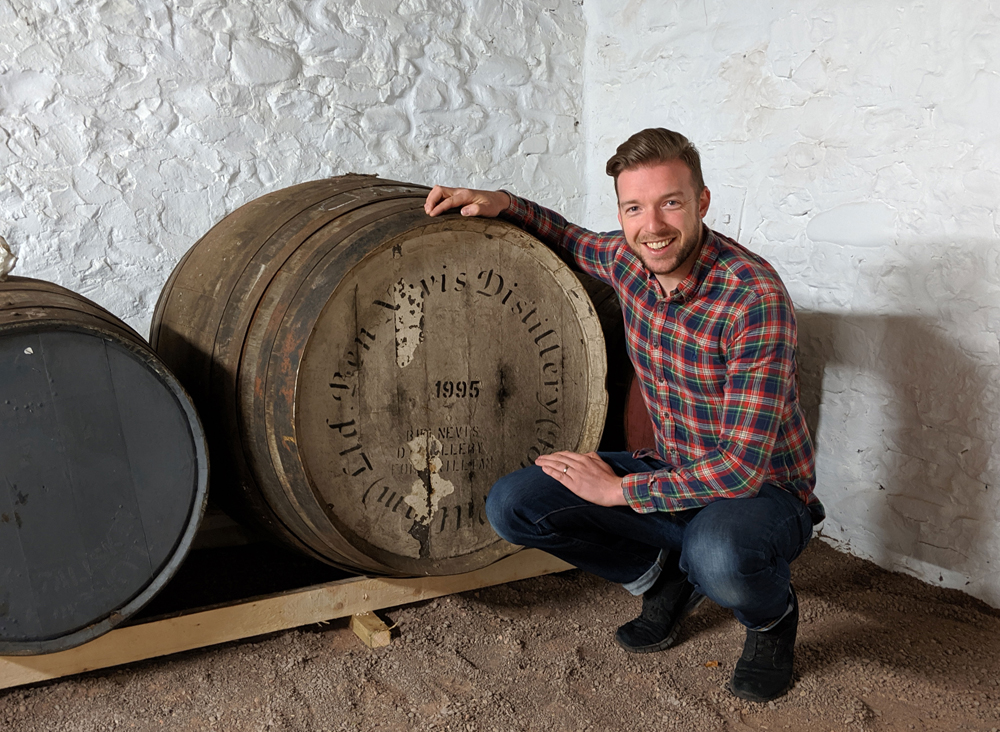 Step 1 – Learn The Laws
Learning the legislation surrounding whisky casks is the most important part of cask ownership, and yet often the most overlooked. There are a number of regulations that must be followed when buying a cask, both by you and buy the dealer, broker, or distillery that you are buying from. 
First of all, we must discuss the importance of delivery orders. 
Delivery Orders 
A delivery order is the industry standard way – and the only way – of transferring cask ownership at the warehouse level. 
Oftentimes, there are brokers or dealers who do not offer delivery orders when they sell a cask. Instead, they offer a Certificate of Title or a Certificate of Ownership. These are not substitutes for a delivery order. 
Of course, it may be that there is nothing malicious about the company's absence of delivery orders. But, if a company that you are buying from is unaware of the legislation in their own industry then this should be something of a red flag. 
Without a delivery order, you are not the owner of your cask in the eyes of HMRC, as the ownership of the cask will only have been transferred into your name in the internal documents of the company from which you bought the cask. This means that, although you have rights to the cask, it is not yours to sell or bottle when the time comes. You would have to ask the permission of the dealer/broker if you wanted to sell the cask. The company may object to the sale as they would prefer to have the cask on their balance sheet. The absence of a delivery order means that you do not have full autonomy over your investment. 
Some cask buyers are often misled about the requirements that they must meet in order to receive a delivery order. In our experience, many private cask buyers are told that they need something called a WOWGR in order to receive a delivery order. This is not the case. 
WOWGRs
The first thing to note is that a WOWGR is not something that you obtain. WOWGR stands for Warehousekeepers and Owners of Warehoused Goods Regulations. As such, 'a WOWGR' is not something that you get, but rather a register that you must be a part of. The important part is this: you do not need to be on the WOWGR register unless you are a revenue trader. 
Excise Notice 196 section 5.1 states just that: 
"All owners of duty-suspended excise goods must obtain approval and registration, unless: […] the owner of the excise goods is not a revenue trader"
Therefore, if you are buying a cask as a private individual you do not need to be on the WOWGR register in order to receive a delivery order. You can read the above legislation on the gov.uk website. 
Now, the exact legislation surrounding what a revenue trader is is open to interpretation. However, it is generally accepted that five casks are the maximum amount that you can own as a private individual. If you own more than this then you are liable to be considered a revenue trader, and then you will need to be on the WOWGR register. 
If you are in talks with a company about buying a cask, the above legislation is a good thing to have to hand. To learn more about WOWGRs you can watch the YouTube video below or read our blog on WOWGRs.
Naming Rights
Naming rights are something that you need regardless of whether or not you plan to bottle your cask or sell it on. 
If you are planning to bottle your cask then naming rights will ensure that you can say on the bottle that the whisky was 'distilled at XXX distillery'. 
If you are planning to sell your cask, any potential buyers will be put off by the lack of naming rights. As every cask must be bottled at some point in its lifetime, buyers will look to the future and ensure that the cask can be bottled under the distillery name. As such, it is important that you have naming rights to the cask written into your contract. If you would like to read more about naming rights then please read our blog on the subject.
Step 2 – Pick Your Partner
Once you are aware of the legislation you can then decide on who to buy your cask from. There are a number of ways that you can buy a cask. This can be through a broker, a dealer, or direct from a distillery. There are advantages and disadvantages to each of these avenues. 
Buying from a broker: 
A whisky broker is someone who finds you a cask from a distillery or wholesaler and brokers the sale between you and the other party. 
Mark Littler Ltd are specialist whisky cask and bottle brokers and we have helped many of our customers buy and sell casks of whisky. Unlike dealers, we do not hold our own stock. Instead, we source casks from wholesalers, giving us a wide range of casks to offer to our clients from many different distilleries and of different ages. We will listen to your needs and wants and source a cask that is perfect for you. Our commission is disclosed in advance, so that you know exactly what you are paying for our services. To read more about our services please visit our Buy A Cask page. 
Buying from a dealer: 
Cask dealers have their own stocks of casks and they then sell these casks on for a profit, hence the mark-up added to the casks. Dealers will often sell casks for more than they are worth in order to make a profit. Dealers, therefore, are sometimes limited in what they can offer you as you will be buying directly from company stock. 
Buying from a distillery:
Buying directly from a distillery is a great option for those who know exactly what whisky they are passionate about, and want their cask ownership to reflect that. Buying directly from your favourite distillery is a good way of supporting them. However, distilleries will sometimes charge more for the privilege of buying their casks directly from them. For example, you may be offered a new-fill cask for £3,000, when that amount of money is enough to buy you a 5+-year-old cask from an established distillery. Therefore, it may be more cost-effective to go to a broker and ask if they can source you a cask from a specific distillery before buying a cask straight from them.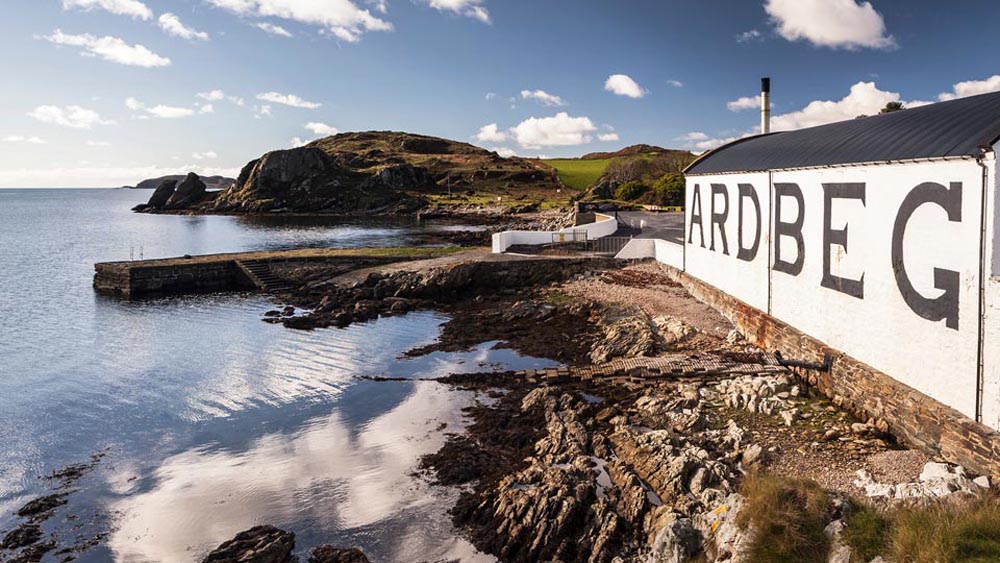 Step 3 – Decide on the Distillery
Now that you have decided who to buy from you can decide which distillery you would like your whisky cask to be from. This decision can be quite difficult, but you can make a decision once you have considered your reasons for buying your cask. 
In order to decide which distillery to buy from you must first consider, are you buying your cask for your own enjoyment or for profit. 
If it is the former, you should consider your favourite types of Scotch whisky and from which distillery they come. If you prefer Speyside whisky then you may like to purchase a cask of Macallan, Cardhu, Craigellachie, or Glenallachie. If you have a penchant for Highland whisky then Ben Nevis, Clynelish, or Glenmorangie may be your distilleries of choice. Campbeltown boasts Springbank and Glen Scotia, and the Lowlands are home to Glenrothes, Bladnoch, and Auchentoshan. Whatever your decision, make sure that you are paying a fair price for your cask.
Step 4 – Paying a Fair Price
From our experience in brokering cask sales, we say that £3,000-£7,000 is more than enough to buy you a 5-10-year-old cask from an established distillery. However, the value of casks is not publicly available knowledge, hence why many investors make the mistake of paying too much for their cask. 
There is no publicly available database that shows potential cask owners the value of the casks that they are being offered. So, this is something that you should keep in mind when being offered casks. In order to help you figure out if you are being asked to pay a fair price, we have created the Cask Calculator. If you have the cask details then why not use this tool to compare per bottle prices to wholesale prices of bottles from the same distillery to find out if you are being asked to pay a decent price for your cask. If you have any questions about how the Cask Calculator works then please email us at [email protected]
Step 5 – Make Sure You Are Getting A Delivery Order
This is the most important thing to consider when buying your cask, hence the repetition in this article. Delivery orders are the only way that you can be sure that you legally own your cask, and so they are something that you must make sure you receive. Currently, we are the only UK-based brokers that offer a delivery order as standard when you purchase a cask with us. As such, if you are buying a cask elsewhere, make sure that you are going to receive a delivery order. If a company insists that you need a WOWGR in order to get a delivery order, the legislation in Excise Notice 196 5.1 will say otherwise.
Start Your Journey
Now that you have read our step-by-step guide to purchasing a cask, you can begin your journey. 
Why not download our comprehensive Cask Buying Guide, that goes into even more detail about all of the above and more, including the different types of casks that you can buy, facts about whisky, duty representatives, and the HMRC bonded warehouse that we work with to make sure that you can have a hands-on cask buying experience. You can use the form below to sign up and receive a free PDF copy of the guide.
Send me my free cask buying guide
Simply fill in form below and we will email your 52 page guide to get you started on your whisky adventure.
If you have any questions about any of the subjects discussed above or any other questions about cask investment, you can call the office on 01260 218 718 or get in touch via email at [email protected].