It is often said that one should expect the unexpected. Well, did anyone expect a collaboration between Elixir Distillers, Livingstone, Sir Quentin Blake, and William Shakespeare? This new, limited edition series of whiskies presents the characters of Macbeth as you have never seen them before. 
Sir Quentin Blake is a British cartoonist and illustrator who is perhaps best known for his illustrations of Roald Dahl's children's books such as The BFG and James & the Giant Peach. Blake himself describes his drawing style as "freewheeling", although each drawing is somewhat planned out in advance. His illustrations are famous across the world, and in his 90th year, Sir Blake decided to turn his attention to (arguably) the most famous playwright in history: William Shakespeare.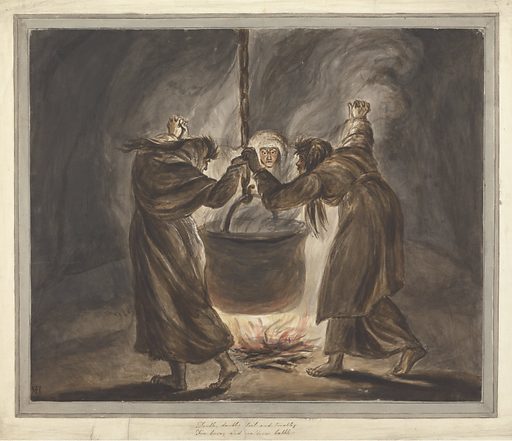 The idea for this collection comes from Lexi Burgess of Livingstone, a design agency with a long history of designing for whisky brands such as Macallan and Bowmore. Burgess envisioned the most infamous Scottish play of all time entwined with the histories of Scottish distilleries, and that each expression would be a liquid representation of each character in the play. 
Each of the 42 limited-edition expressions is decorated with Blake's rendition of the character that that particular whisky represents. Many different whisky brands have contributed to this collection, and each expression has been expertly paired with a Macbeth character. What better to represent King Duncan than a refined and regal Glen Grant 56 Year Old? The characters are also playfully presented as birds, something that was suggested by Burgess to reflect Blake's love of ornithology. 
The bottles are established in a hierarchy, much like the play itself. The minor characters will be released first with prices starting at £100. Over the ensuing four years, the releases will become more and more distinguished (and expensive) with characters such as Lady Macbeth, Banquo, and Macbeth himself costing over £10,000. 
This is a fantastic concept that has been willed into reality and inspires a new conversation between literature lovers and whisky lovers. What kind of whisky is Macbeth? Is he sharp and peaty or is he smooth and leathery? The collection encourages analysis of characters that are so well-known and have endured for hundreds of years as well as enjoyment of high-quality Scotch whisky. I, for one, cannot wait. 
UPDATE – 02/03/2023
Act One is out now! 
The first releases in the Quentin Blake Macbeth Series are available to purchase. True to their plan, Livingstone & Elixir Distillers have released many of the more minor characters first with the view to releasing many of the lead characters as the colletion progresses. 
However, the Glen Grant 56 Year Old King Duncan has made its apperance in the first batch, with the well-aged whisky acting as a hook for collectors and investors. If King Duncan is a 56 year old Glen Grant, then what might Macbeth be? 
Amongst the more minor characters in this release are the First Witch (Ardbeg 19 YO), Lady Macduff (Linkwood 31 YO), and Angus Thanes (Glen Garioch 31 YO). 
You can browse the full selection via The Whisky Exchange's website.