Do you want to know how many bottles of whisky are in a cask? A cask can hold anywhere from 170 to more than 750 standard size bottles of whisky when it is first filled, depending on the cask type.
How many UK bottles does a cask hold?
Quarter: 178 bottles
Barrel: 285 bottles
Hogshead: 357 bottles
Butt: 714 bottles
Puncheon: 785 bottles
This is based on the cask type sizes listed in the Whisky Treasury 2002 by James McEwan and the UK standard bottle size for spirits, which is 700ml.
However, depending on the length of time the whisky has been in the cask, what size the bottles are (30ml, 500ml, 700ml, or somewhere in between) and whether the whisky is bottled at cask strength or diluted that number can then become almost anything; there are more than 16 thousand 30ml miniatures in a puncheon.
Additionally, it is important to realise that the amount of whisky in a cask reduces by an average of 2% a year. The reduction is known as the angle's share and occurs because casks are not sealed; some of the liquid evaporates and some is absorbed by the wood. What that means is if a cask is more than 3-years-old then the actual contents of the cask is likely to be less than the initial fill volumes listed above.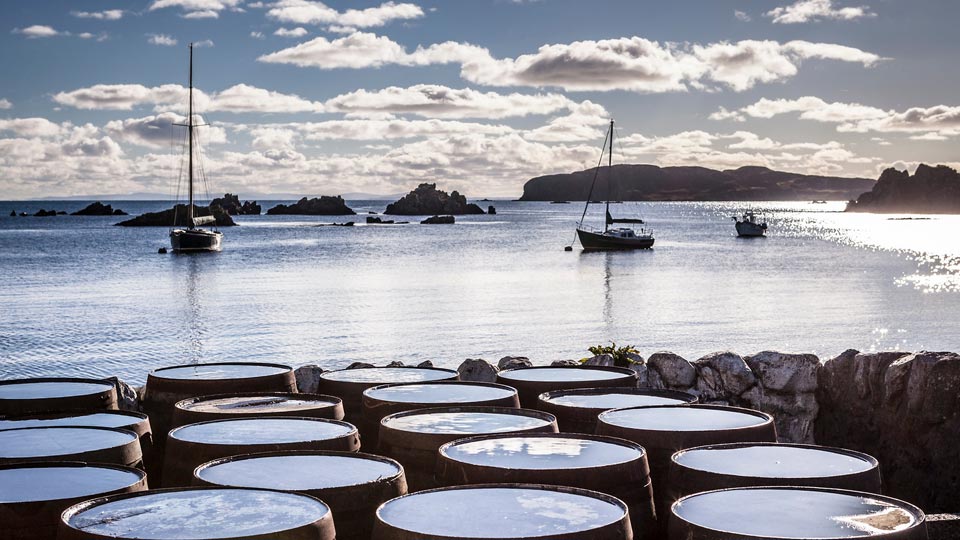 How do I know how many bottles are in my cask?
If you want to know how many bottles are in your cask you need to have the cask regauged. A regauge will tell you how many bulk litres are in the cask and tell you the alcoholic strength (ABV) of the liquid in the cask. From this information you can work out how many 700ml bottles at cask strength your cask contains.
For example, if your cask contains 210 litres at 60% ABV you can potentially get 300 x 700ml bottles at cask strength. Remember that you can dilute whisky down to 40%, meaning that for the same example you could potentially get 450 x 700ml bottles at 40% ABV.
You also need to remember that during bottling some liquid gets lost – up to 5%, which means you may actually only get 285 bottles at cask strength, and 427 at 40% ABV.
As you can see, measuring a cask by the number of bottles can be misleading, and it is easy to see why it is not industry practice to represent a cask by how many bottles of liquid is in it. (If you are interested then we have filmed a video guide on this subject as well).
If you are looking at how many bottles are in a cask, you should also read this:
If you are looking into how many bottles are in a cask then there is a good chance you are looking into buying or selling whisky.
What you also need to know is that bottling a cask of whisky can add an additional 50% onto the costs of your cask investment.
We have created a cask calculator so that you can see exactly how much it could cost you to bottle a cask of whisky, check your costs here. And if you still have questions make sure you get in touch, we are always happy to offer independent advice on buying and selling casks of whisky.
Send me my free cask buying guide