Glenfarclas have announced a limited edition release in collaboration with Resident Evil, or Biohazard, as the game is known in its native country of Japan, in celebration of the game's 25th birthday. 
Released in 1996, Resident Evil is a survival horror game, consisting of third and first-person shooter games. The plot of the game centres around a pharmaceutical company, Umbrella Corporation, that is developing biological weapons, and a group of characters determined to fight back. 
The game was released for PlayStation in 1996, and was widely successful. The game is credited with inspiring the term "survival horror", due to the new category of gameplay that it presented to gamers across the world. 
Fast-forward 25 years, and the game has multiple sequels, as well as inspiring a film series, novels, and a comic-book series.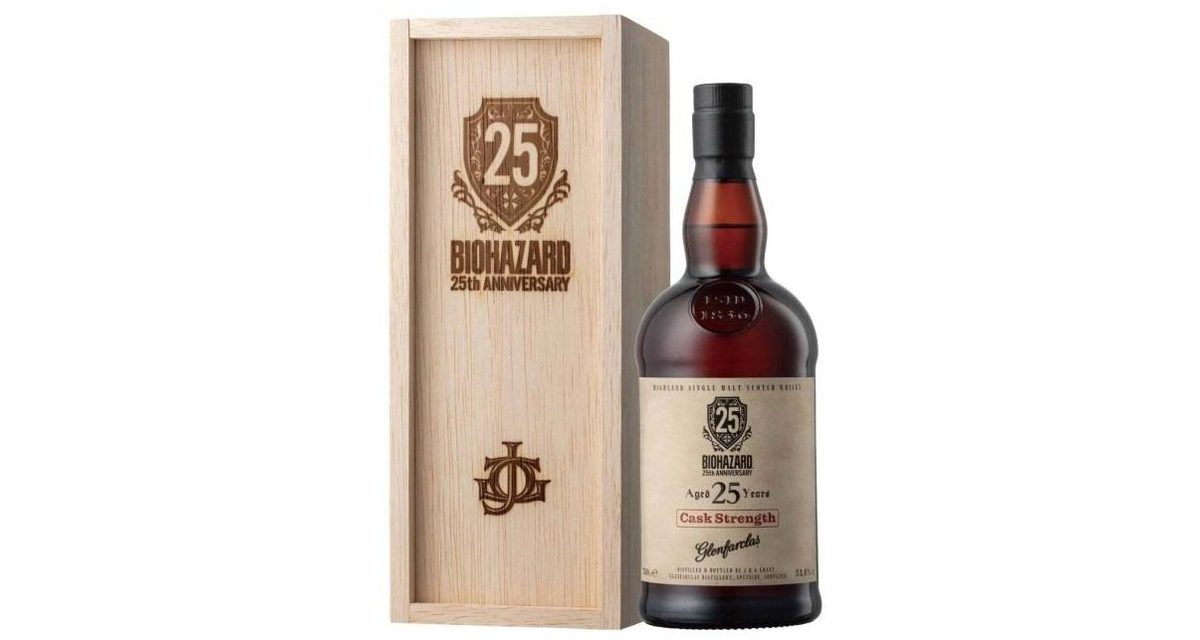 To celebrate the 25th anniversary of the game's release, Glenfarclas have announced the release of a 25 year old expression of single malt Scotch. The whisky is cask strength, and bottled at 51.6% ABV. It will be presented in a wooden box that is stamped with the name 'BIOHAZARD' and the number 25, to mark 25 years since the game's release, and the amount of time that this Glenfarclas expression was in the cask. 
The Glenfarclas x Biohazard collaboration is due for release on July 21st 2021, and will only be available in selected stores in Japan. We have contacted Glenfarclas for information on a release price and number of bottlings. 
UPDATE
The Glenfarclas X Biohazard 25 Year Old was limited to 630 bottles, all sold in Japan.