German silver has a rich tradition and its own unique forms. Use this guide as your starting point to find out more about your piece of German silver or just to learn more about the forms and fashions prevalent through the 17th and 18th centuries.
We can advise on the value of your silver and provide advice about how to sell it. Use the contact form at the bottom of the page to get in touch.
German silver in the 17th Century
Following the 30 years war in 1648 there was a period of intense hardship in Germany. There was great rivalry amongst lesser princes which fuelled ostentatious displays of silver. Almost all plate was partial or fully gilt.  
In the 17th century no real new designs of German silver were developed and towards the end of the century French styles became fashionable. The main reason for this is the influx of Huguenots from France who were being persecuted following the edict of Nantes in 1685.
The skill of the Germans silversmiths was consistently high, and they showed preference towards repouse or chased decoration. This can be seen in the high level of detail displayed, especially on drinking vessels.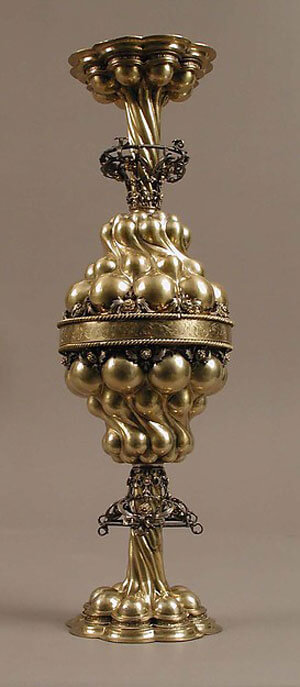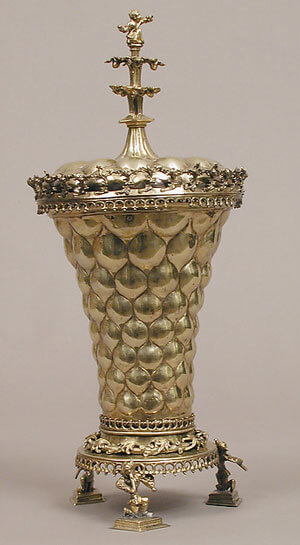 Types of German silver drinking cups
Throughout the 17th century it was customary to give drinking cups on special occasions.  The main types of cups are as follows:
Riesenpokal – 40" high, only for display
Ananaspokal – pineapple cup
Dopelpokal – double cup, given to women
The sides of German silver tankards are often chased with Biblical or mythological scenes.
German silversmiths also used mounted cornelian, chalcedony, agate, mother of pearl, ivory, stoneware and faince. The Masster of this art was Johann Melchior Dinglinger and Ausburg was the centre of this style.
The true mster of this art was Johann Melchior Dinglinger. The main centre for this type of German silver was Ausburg.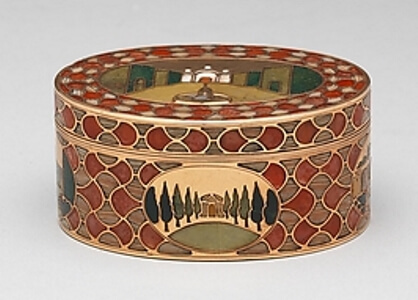 18th century German silver
Friedrick The Great (1713-40) historically loathed the French but was a great patron of the arts and held a passion for gold and silver snuff boxes. Berlin was one of the main centres of production for these gold and silver snuffboxes.
The best snuffboxes were arguably made by Christian Neuber and Heinrich Taddel. One of the main reasons for the proliferation of gold snuff boxes was that the goldsmiths were almost unrivaled in the production of luxury gifts. This changed in 1710 following the opening of the Meissen porcelain works.
The styles in 18th century German Silver
18thcentury German silver is often decorated with foliage and scroll work, stylised busts etc, and was mostly done by chasing or flat decoration; engraving was only used for arms.
Rococo decoration was a popular style of German silver until 1780 – often in fluid extravagance. It is unusual too that there was almost no Neo Classical works produced in Germany at this time, often examples are of an international style rather than an adaption and use of the style. There was a notable decline in quality in the last few decades of the 18th century.
Free Valuations on your German Silver
Please use the form below to send us details of your silver and we will be in touch with a free valuation and information on how to sell your item.