Cognac is an extremely old and extremely luxurious beverage that dates back to 17th century France. A fruity concoction made from distilled grapes, the drink has been a firm favourite of spirit lovers for many years. 
Cognacs have become known for their extreme age statements, with some Cognac bottles containing spirit that is over 100 years old. So, why is it that Cognac is still less valuable than Scotch whisky, its distilled grain Scottish counterpart? And what are the fundamental differences between the two popular spirits? 
What Are The Fundamental Differences Between Cognac & Scotch Whisky? 
The first thing to note is that Cognac is made from grapes, and Scotch whisky is made from malted barley. Cognac, in fact, made of many different eaux-de-vie, the clear spirit that is produced when wine is distilled. This spirit is used as the basis for cognac and brandy. 
Only the finest eaux-de-vie is selected to become cognac, in order to preserve the luxurious nature of the beverage. In addition to this, there are only six types of grapes that can be used to make cognac, the most popular of which being Ugni Blanc, which accounts for 98% of the grapes used in Cognac production.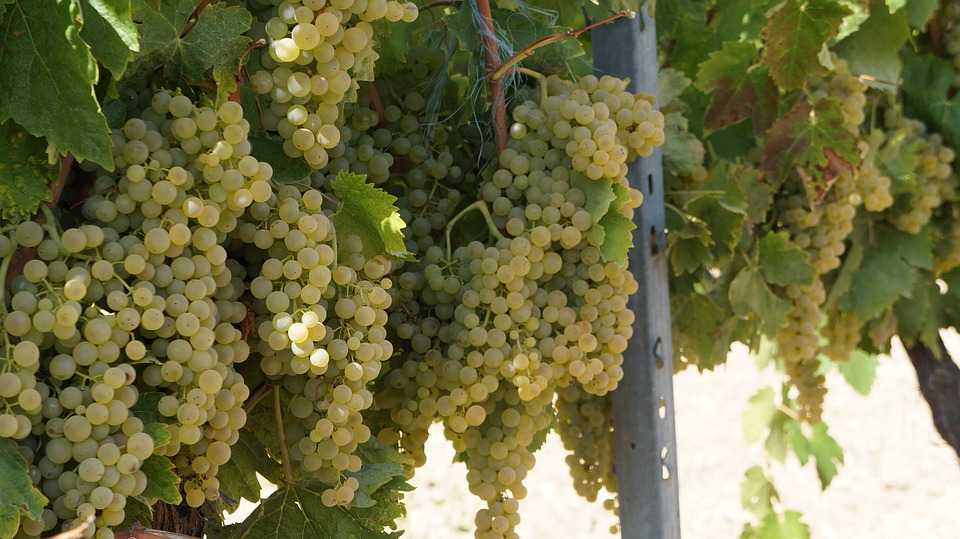 In contrast, Scotch whisky is made from malted barley. The difference between the two is important, not only because of taste and qualities, but because malted barley can be grown for a larger portion of the year than grapes can. In Cognac, where the grapes to make cognac are grown, the grape-harvest season is in October, meaning that all of the grapes that will be used to make the eaux-de-vie must be harvested during this time, and there is not another opportunity for harvest for another twelve months. Scottish barley, however, can be harvested twice a year, meaning that production of whisky is not as limited as cognac production. 
Geographical Differences & Legislation
Another, very noticeable difference between the two spirits is where they are distilled, matured and bottled. 
Scotch whisky must be distilled, matured, and bottled in Scotland using Scottish barley. It must also be aged in the cask for at least three years before it is legally recognised as Scotch whisky. There are six whisky distilling regions of Scotland: the Highlands, the Lowlands, Speyside, Campbeltow, Islay, and the Islands. There are noticeable differences in character between the regions, but no legislation that governs each region specifically.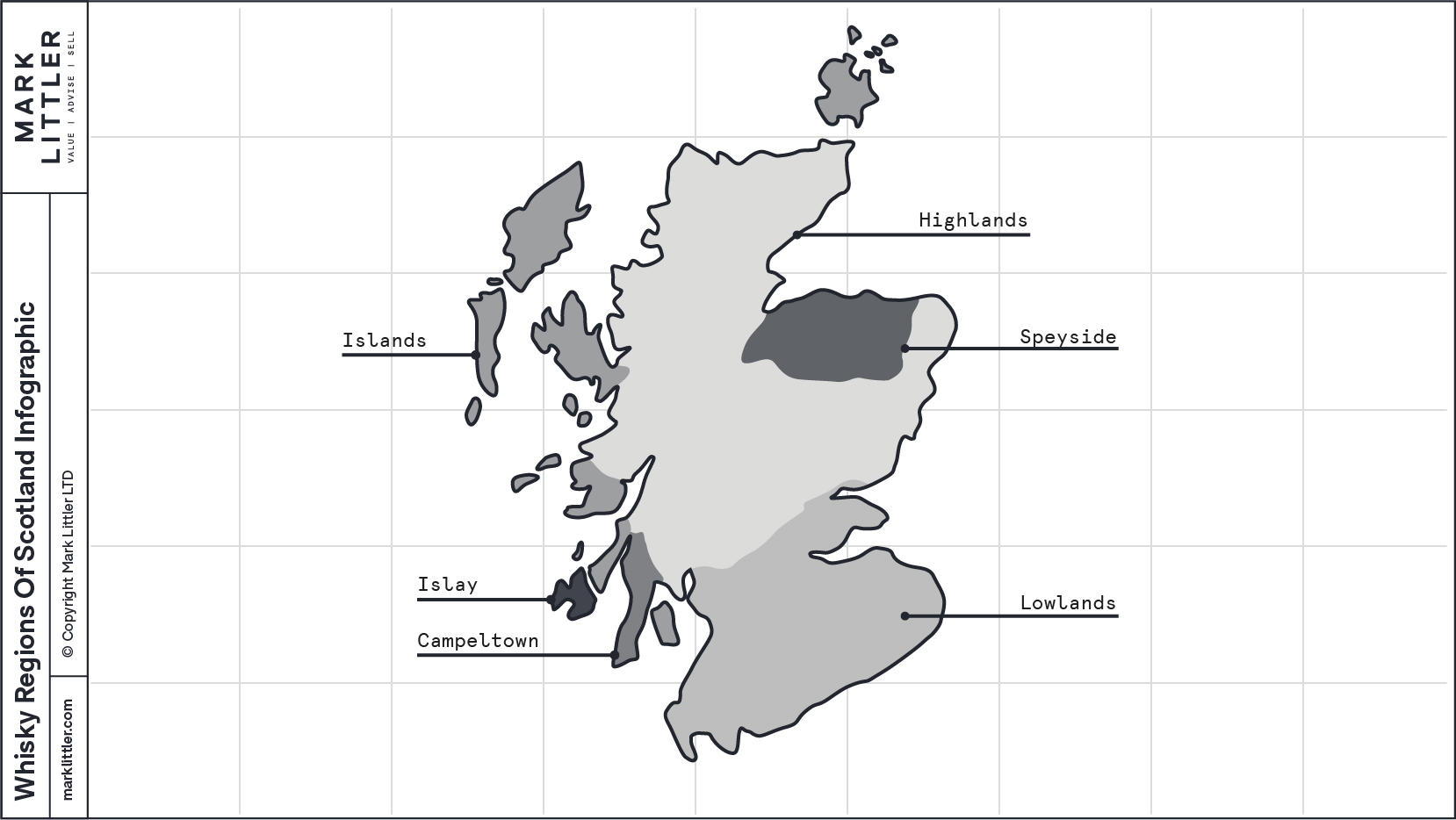 Cognac, however, is much more tightly controlled. Firstly, it must be distilled, matured, and bottled in the Cognac region of France and made only from six grape varieties. It must also be twice-distilled in a Charentais stills. The grapes that make the eaux-de-vie must only be harvested in October, and distilled from November 1st to March 31st, making cognac production very limited. The cognac can also only be aged in oak barrels, and the trees from which the barrels are made can only originate from two very specific forests. Cognac must be matured in the barrel for at least two and a half years. All cognacs must be labelled according to the youngest spirit in the blend. Cognacs are rarely single barrel.
Shop the latest bottles from our store…
Age-Statements
Any cognac drinker will have noticed that cognac ages are not stated in numbers, but rather in letters instead. These letters may look arbitrary to the untrained eye, but they are fairly easy to remember once you know what they mean. 
VS – also denoted as *** or 'Three Stars". This is 'Very Special' cognac, meaning that it has been matured in an oak barrel for at least two and a half years. They are usually light in colour due to shortened time in the cask. 
VSOP – The term dates back to the British Royal Court in 1817, when they required a cognac that had not been sweetened or flavoured with sugars, as was common at the time. Today, the term asserts that the cognac in the bottle has been aged for at least four years
XO – Until 2018, XO could be used to label cognac that was at least six years old. However, this time frame has now been extended to ten years. Cognacs that had already been bottled and labelled when this new law came into force are exempt from the change. 
XXO – This category has only existed since 2018. It stands for 'Extra Extra Old' and any cognac that bears this label must be aged for at least fourteen years. 
By comparison, the age of Scotch whisky is denoted using numbers. Again, with blended whisky, the age-statement must be the age of the youngest whisky in the blend. 
How Is Cognac Made? 
Grapes are harvested from very specific crus in the region of Cognac in France. The grapes are then pressed and the resulting juice is fermented for five to seven days. This creates an acidic white wine at 7-9% ABV.

The wine is then double-distilled along with their lees – the residual yeast from fermentation – in chartenais stills. This produces eaux-de-vie, a clear alcoholic liquid at about 70% ABV. 

Cellar masters at the distilleries select the eaux-de-vie that will be used to make cognac. 

The finest eaux-de-vie is then aged in French oak casks. Although cognac does not legally have to be aged for more than two and a half years, most cognac is aged for longer than this. Some cognac is aged for up to 100 years. 

The cellar master then tastes and smells the resulting liquid in an attempt to recreate luxury cognac blends that their distillery is famous for. As many cognacs age for decades, each cellar master trains a successor who will eventually take on the responsibility of selecting cognacs for blends. 
How Is Scotch Whisky Made? 
The barley is steeped in water, usually for at least 12 hours, and then spread out on what is called a malting floor where it is left to germinate and produce natural sugars.

The barley is then dried in a kiln, sometimes over a peat-heated fire, which gives peated whiskies a distinctive smoky taste. The time that the barley is dried for, and the time that it is subjected to peat smoke, varies depending on the distillery, and the specific character that they put into their whisky. However, the barley must be completely dry before going into the mash tun. 

When the barley is dry it is crushed by a roller, and then mixed with hot water in a large tub called a mash tun. This process creates a sugary liquid that will later become whisky. This liquid is called wort.

The wort is then transferred into large wooden vats called washbacks. It is at this point that the yeast is added. The yeast triggers a chemical reaction that turns the sugars into a low ABV alcoholic liquid. This liquid is called wash. 

The wash is then distilled in copper pot stills. The alcoholic liquid rises into the column of the stills and then cools and condenses to form a high ABV alcoholic liquid that will then be matured in casks. This liquid runs into a spirit safe. The Master Distiller then separates the high-quality spirit from the lower-quality spirit. 

Water is added to the spirit to reduce the ABV before the whisky can start to mature 

The high-quality spirit is then poured into casks – usually ex-bourbon – to mature in a warehouse for at least three years, often longer, before being bottled for consumption. 

Some of the leftover casks will be used again for maturing Scotch whisky.
Why Is Scotch Whisky More Valuable Than Cognac? 
With all of the above information you would be forgiven for thinking that cognac is the more valuable spirit. After all, its production is more limited, it can stand up to extremely-long term aging, and is only produced in a very specific region of France. So, why is it that Scotch whisky is more valuable and collectible than cognac? 
The Power of Branding
Well, as with many things, it all comes down to branding. Branding is an extremely important factor to consider when discussing the value of material goods. Why is Hermes more expensive than Chanel? Why is Rolex more valuable than Harry Winston? Because of public perception. A product is only luxury if the public considers it to be luxury. It is only valuable if the public considers it to be valuable. Scotch whisky distilleries such as Macallan have achieved clever rebranding and repositioning in the market to appear as the pinnacle of luxury Scotch whisky. So much so, in fact, that the record for the most expensive bottle of whisky ever sold is currently held by a Macallan 1926, which sold for £1.5 million at auction in 2019. And, whilst cognac brands such as Remy Martin are considered to be luxury cognac brands, even the oldest cognacs rarely command the same premium as old Scotch whisky.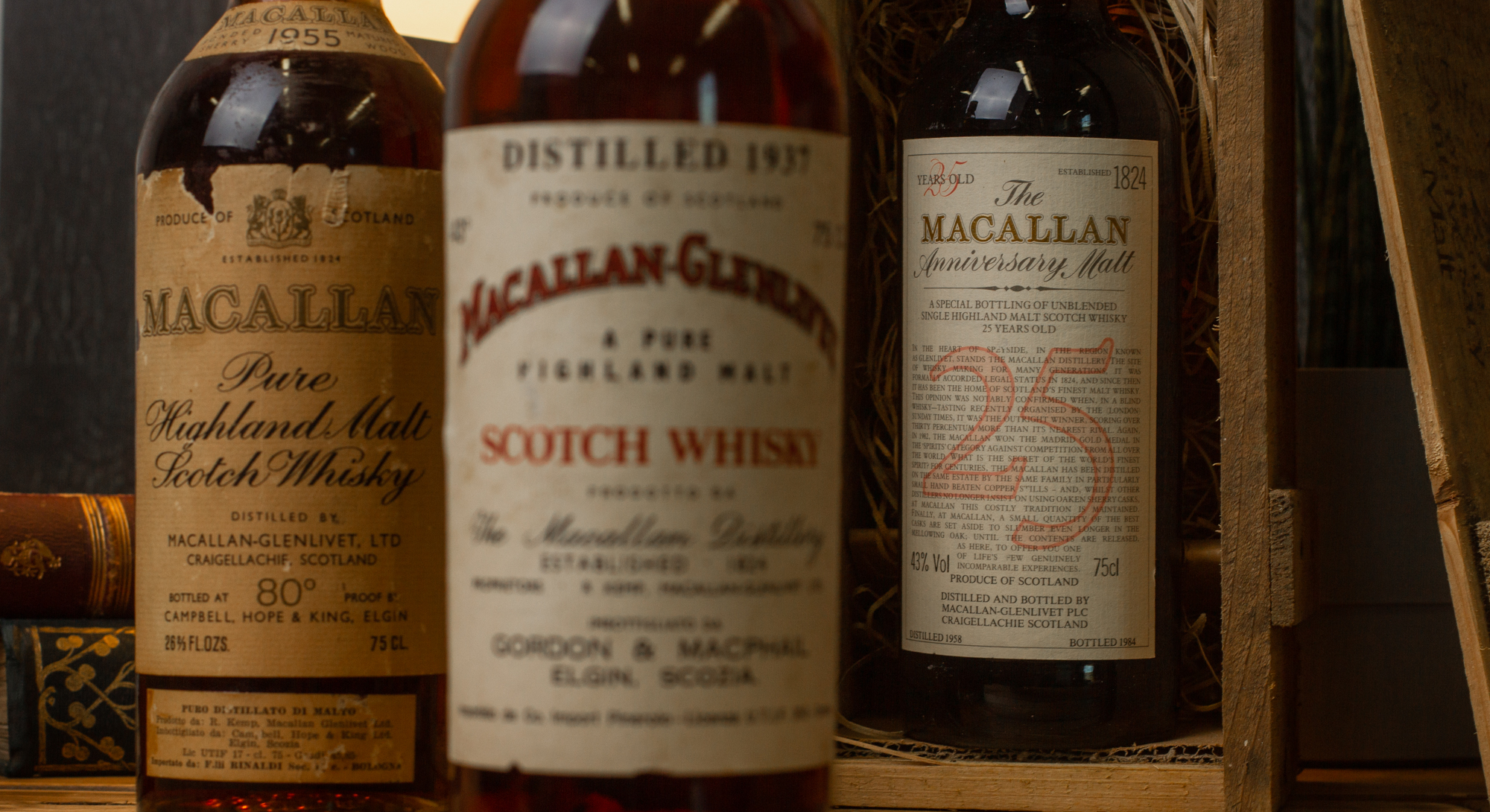 One reason for this is that cognacs are more often blended with other cognacs of varying age-statements before being bottled. It is very rare for cognac to be from a single barrel. Scotch whisky can also be blended with other casks. However, if whisky is blended with a cask of the same age-statement from the same distillery it can still be called single malt. If it is blended with whisky of varying age-statements or whisky from another distillery then it is called blended whisky. 
This is an important distinction because the collectors market for blended whisky is not nearly as affluent as the market for single malts. Single malts carry a degree of pedigree, as do single cask releases, which are more common in the world of Scotch whisky than they are in the world of cognac.
The Collectibility of A Series
In addition to this, it is much more common to see series of Scotch whiskies being released, whereas it is not common for cognac bottles to be released as part of a series. Some of the most famous series of whisky include the Macallan 25 Year Old Anniversary Malts, Diageo's Rare Malts, Gordon & Macphail's Connoisseurs Choice, and so on… Scotch whisky is more often released as part of a collection due to the varying age-statements, the different types of casks that they can be matured in, the regions that they come from. In this vein, the relative freedom that Scotch whisky has in comparison to cognac is a good thing, allowing distilleries and independent bottlers to create collectible series. Not many such series exist in the world of cognac, and so the collectibility of the bottles is affected by this.
Vintage Statements 
It is also common for Scotch whisky to have a vintage statement on the bottle. This in itself increases the collectibility of Scotch whisky, as many investors, collectors, drinkers, and connoisseurs will search for rare vintages, or vintages that denote a birth year, or an anniversary. It is less common for cognac to have vintage statements, and so there is no appetite for collecting rare vintages. 
Despite this, some of the oldest bottles of cognac do have a vintage statement, making these by far the most collectible. The most expensive bottle of cognac sold at auction to date is a Gautier Cognac 1762 that sold for $144,525. As such, there is a collector's market for the oldest and rarest bottles of cognac more than for younger cognacs with no age-statement. 
There are many factors that work against cognac as an investment. However, there is some suggestion that this fruity, aromatic beverage could become more of a sound investment in the years to come.
Will Cognac Become More Collectible?  
Many experts are now beginning to suggest that now is the time to invest in cognac. Cognacs from the pre-phylloxera era are becoming increasingly more valuable as their rarity increases. The pre-phylloxera era is defined as pre-1860, before an insect called Phylloxera decimated French vineyards. The grapes then had to be replanted using a different type of grape that was not so common, and this changed the composition of cognac forever. As such, cognac from before the 1860s automatically commands a premium. 
And so, as with whisky, the most collectible cognacs are the older ones, both in terms of age-statement and vintage statement. If you can afford to get your hands on one of these bottles and then wait for the value to increase then you could enter into a sound investment. However, the Scotch whisky market is currently buoyant and bottles are selling for thousands of pounds at auction. 
Which Is Better, Cognac or Whisky? 
The answer to this question is entirely down to personal preference. Cognac is a decadent, fruity, and aromatic drink. Whereas the flavour of whisky can vary hugely from region to region and cask to cask. 
Many whisky drinkers have been turning to cognac of late, for a change of pace in their drinking experience. If you have not tried cognac yet, why not give it a go. A bottle of Hennessy VS is a great place to start. Alternatively, if you are a seasoned cognac drinker or collector and you are looking for something special to add to your collection, why not take a look at this Moyet 1864 that we have the privilege of selling on our shop on behalf of a client. This rare bottle is the perfect addition to any cognac collection.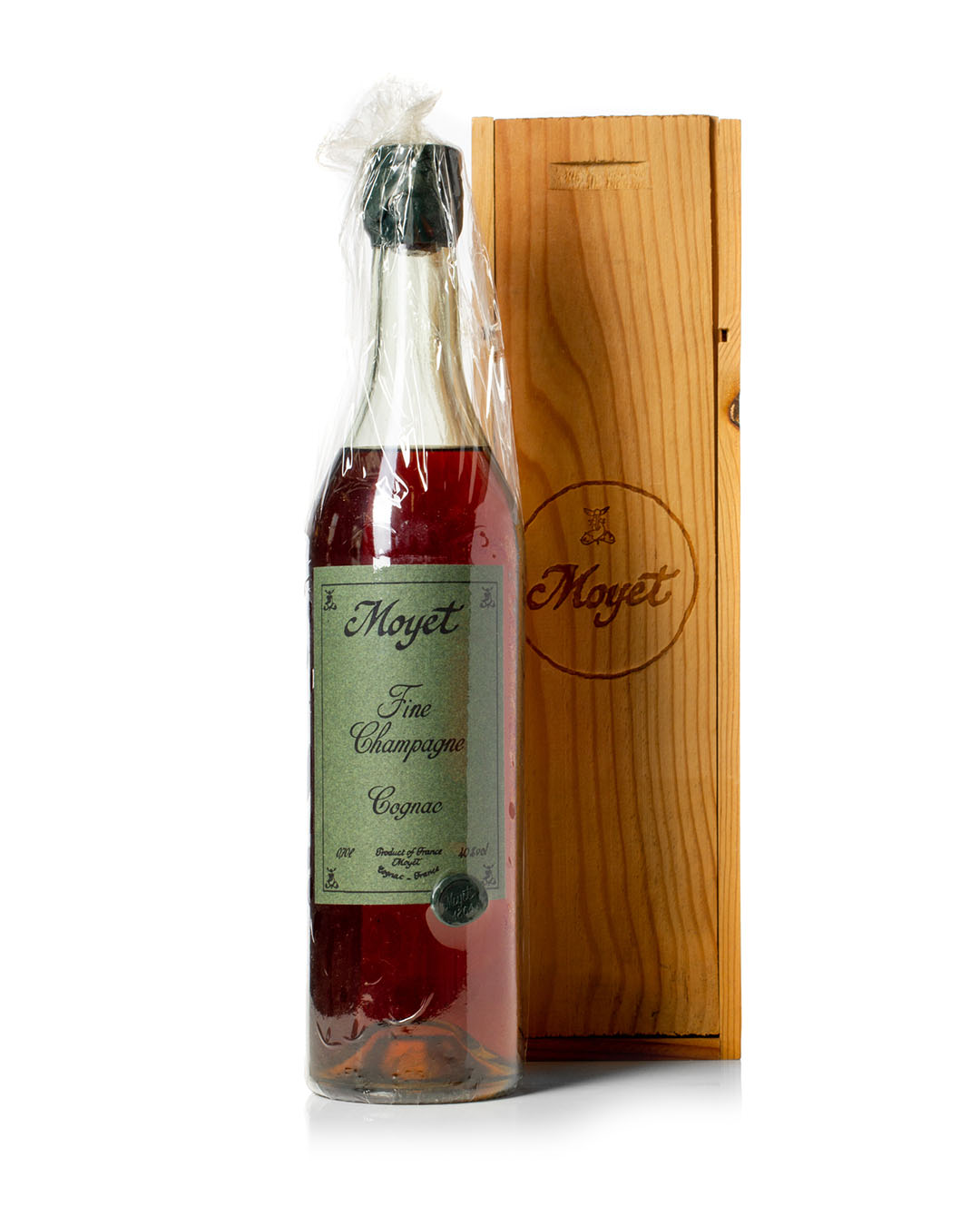 If you have a bottle of whisky or cognac that you would like valuing then please get in touch via [email protected].