At Mark Littler Ltd we pride ourselves on being able to bring you collector's bottles to own, cherish, or even drink for yourselves. We have yet another amazing bottle available for you to buy; a true rarity, the perfect addition to any collection. A Balvenie 1937 50-year-old.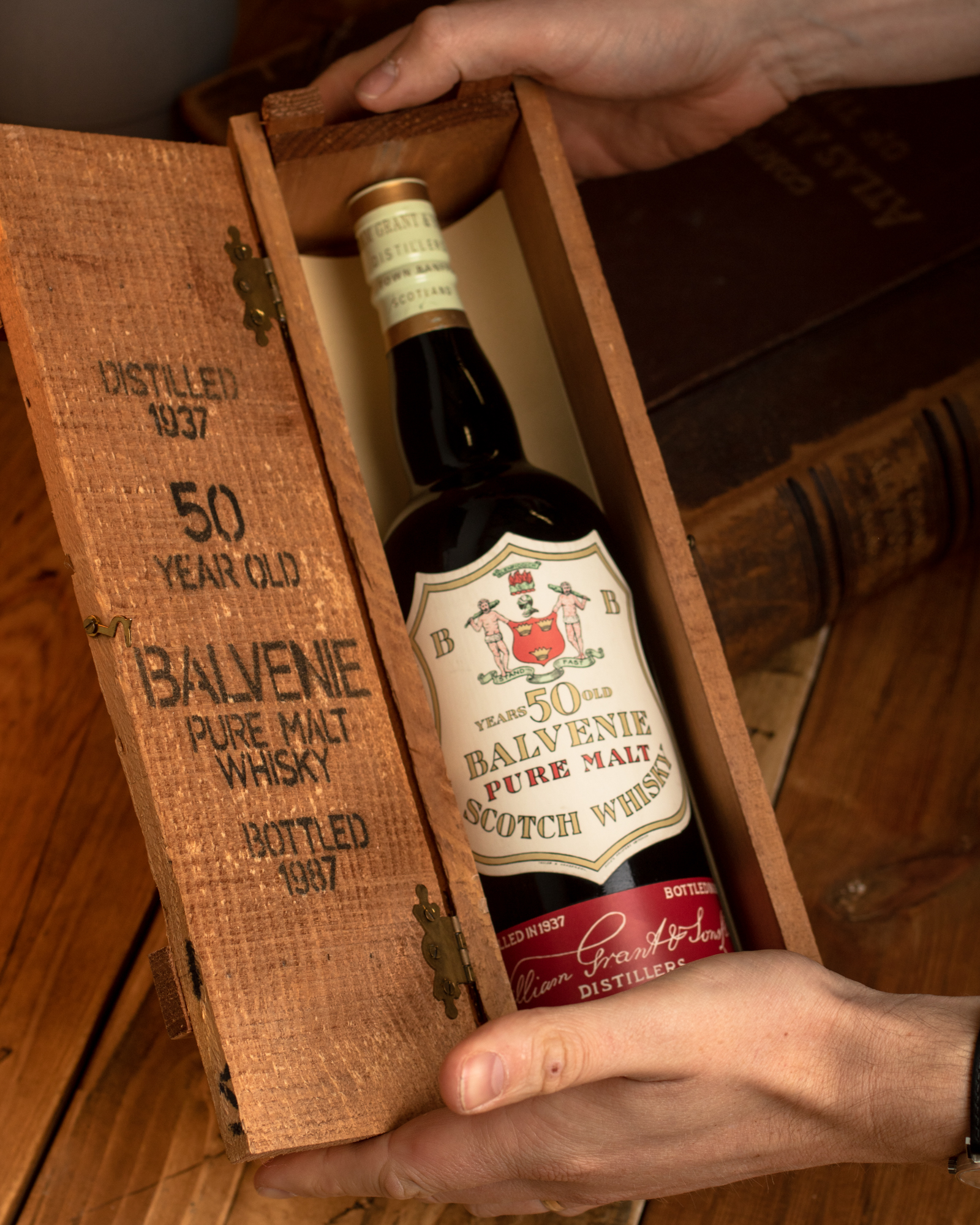 It seems odd to think that Balvenie was obscure at one point in history, dwelling in the shadow of its colossal big brother, Glenfiddich. But despite the relative obscurity of the brand, whisky and hospitality gurus, John 'Jack' and Wallace Milroy, saw potential in Balvenie long ago. Jack and Wallace Milroy are legends in the industry, having founded Milroy's of Soho and specialising in the sale of luxury whiskies and wine. The Milroy's began to sell single malt whiskies never-before-seen on the open market, and before long people were queuing at the door to try their selection. Before Balvenie was widely known, the Milroy's were in possession of 360 bottles of 50-year-old Balvenie after purchasing the bottles from Peter Grant Gordon in 1988 following a visit to the Balvenie distillery.
"Peter Grant Gordon invited us to visit Glenfiddich and Balvenie distilleries, when we noticed four cask of Balvenie 50 Years Old gathering dust in the corner of the warehouse. After a few drams Peter agreed to bottle these and sell most of these to us exclusively for £150 which we offered to our Japanese customers for £360 per-bottle and sold most of it very quickly and this resulted in Wallace and I being invited to spend one month in Japan promoting this at £1,000 per-bottle with the Seven Importers Group" – John Milroy
Subsequent to the Milroy's journey to Japan with the bottles, the name Balvenie started to pick up traction. In recent years bottles of Balvenie 50-year-old 1937 have smashed pre-sale estimates at auctions. In 2020, a Balvenie 50-year-old sold for £38,720 at Sotheby's. Now, the bottle is becoming more and more infamous, and highly sought-after.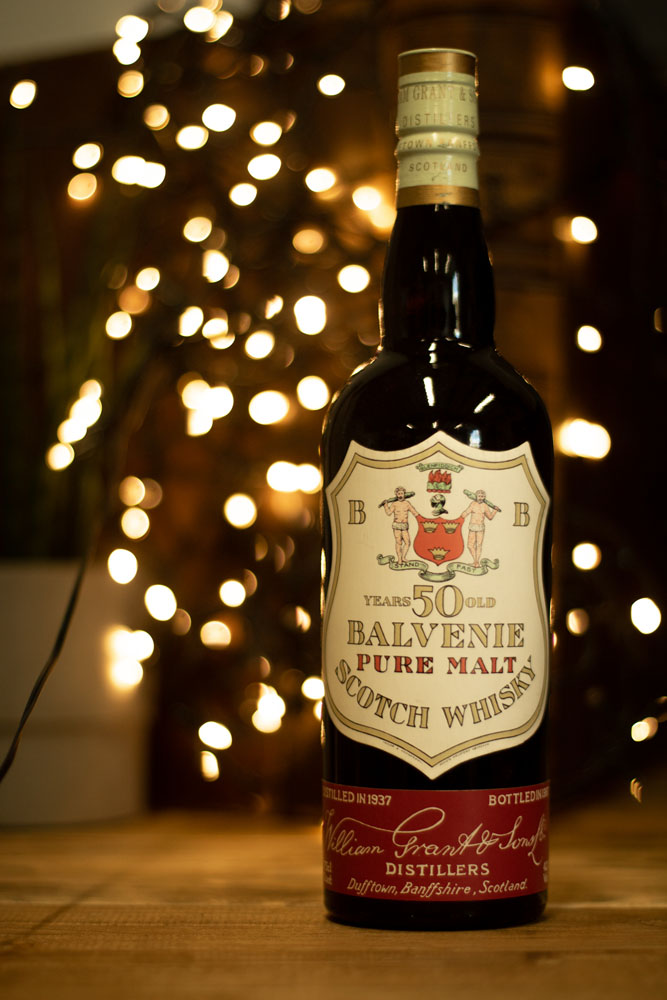 1937 – two years before the start of World War II, the year that the former King Edward VIII married American divorcee Wallis Simpson, The Hobbit by J.R.R Tolkien was published. A lifetime ago. And yet the Balvenie 50-Year-Old serves as a relic from that time. During all of this, and the events that followed, the whisky sat in a barrel, slowly maturing and taking on flavours from its cask. The whisky was released from its cask in 1987 when it was bottled, and those bottles soon passed to the hands of the Milroy's who have had a hand in making Balvenie as revered as it is today. 
Adding to the growing popularity of the bottle is the rarity of it – many of the Balvenie 50-Year-Olds have now been killed, meaning that the few that remain are even more valuable. The whisky in these bottles was distilled just 45 years into Balvenie's lifetime, making it some of the oldest Balvenie stock still to exist. The bottle also wears a label that is a replica of the label on bottles of Glenfiddich from 1903-1908. This label serves as an ode to Glenfiddich and as a link between the two distilleries. Balvenie has well and truly emerged from Glenfiddich's shadow thanks to this extraordinary bottling.