Ardbeg has a long history filled with mergers, closures, fires, and recent success. We have put together this handy timeline to help you keep track of all of the important dates in Ardbeg's history from the first record of a distillery on the site in 1794, to the present day.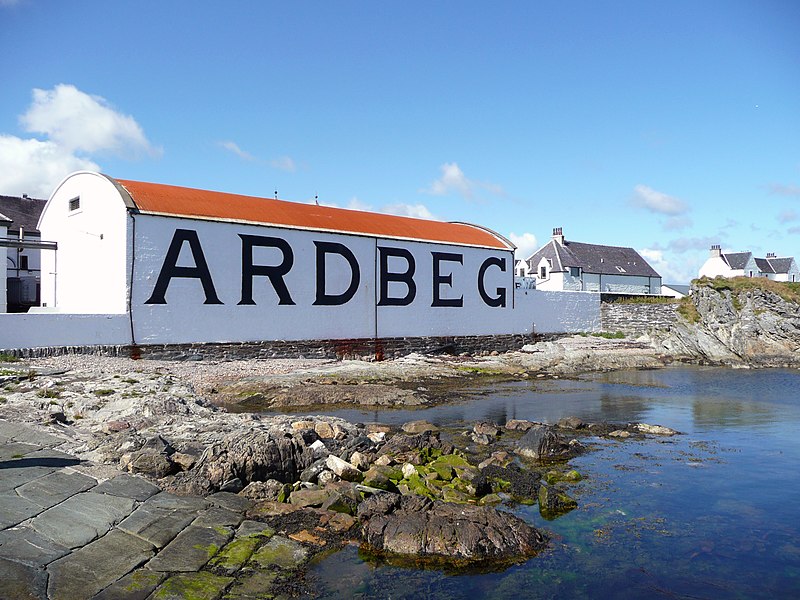 1794

First record of a distillery at Ardbeg, founded by Alexander Stewart. Possibly operating illegally. 

1798

First record of the MacDougall family, later the licensees at Ardbeg, are active at the site with the arrival of Duncan MacDougall renting the farmland as a tenant. 

1815

The current Ardbeg distillery is founded by John MacDougall, son of Duncan MacDougall. John MacDougall takes out a licence establishing Ardbeg as a legitimate commercial concern. 

1838

Ardbeg distillery is sold to Glasgow spirit merchant Thomas Buchanan for £1,800. Alexander MacDougall dies and his sisters Margaret and Flora MacDougall continue running Ardbeg, assisted by Colin Hay. 

1853

Colin Hay becomes sole proprietor and licensee of Ardbeg following the death of Margaret MacDougall. 

1887

Alfred Barnard, the Victorian distilling historian, records that Ardbeg is producing 250,000 gallons (1.1 million litres) a year in his book 'The Whisky Distilleries of the United Kingdom'. At the time this meant that Ardbeg was the most productive distillery on Islay. 

In December 1887, a fire destroys Ardebg's still house, tun room, malt barns, and kiln. 

1888

Colin Hay and Alexander Wilson Gray Buchanan jointly renew the licence of Ardbeg. 

1900

Colin Hay's son, Colin E. Hay, takes over the licence of Ardbeg. 

1911

The Ardbeg name and its iconic letter 'A' logo is registered as a trademark.

1922

Alexander MacDougall & Co buys Ardbeg for £19,000.

1932

Ardbeg closes its doors due to the economic Depression. 

1935

1959

Ardbeg Distillery Ltd is founded. Minority shares in Ardbeg are bought by Distillers Company Limited (DCL) and Hiram Walker. 

1973

Hiram Walker and DCL jointly purchase Ardbeg for £300,000 through the Ardbeg Distillery Trust.

1974

Ardbeg begins to use peated malt from Port Ellen due to a rising demand for peated whisky. 

1977

Hiram Walker assumes full control of Ardbeg, buying out DCL's share for £300,000.

1979

Kildalton, an unpated malt, is produced at Ardbeg due to a decreasing demand for heavily peated whiskies. 

1979-1980

Ardbeg closes its own maltings. 

1981

Ardbeg closed in March, a victim of the 1980's 'Whisky Loch'.

1987

Allied Distillers takes over Hiram Walker and Ardbeg.

1989

Now part of Allied Distillers, Ardbeg reopens and resumes production intermittently. All malt is taken from Port Ellen. 

1996

Ardbeg closes in July and Allied Distillers puts the distillery up for sale. 

1997

Glenmorangie plc purchases Ardbeg for £7 million. Ardbeg reopens and resumes production following some refurbishment, and new equipment is installed. Ardbeg 17 Year Old and Provenance (Limited Release) are launched. 

1998

A new Ardbeg visitor's centre opens. 

2000

Ardbeg 10 Year Old is launched. The Ardbeg Committee is founded to promote the brand worldwide. 

2001

Lord of the Isles 25 Year Old and Ardbeg 1977 are launched. 

2002

Ardbeg Committee Reserve (CR) and Ardbeg 1974 are launched. 

2003

Ardbeg Uigeadail is launched.

2004

Very Young Ardbeg (6 year Old) (CR) and Ardbeg Kildalton (CR) are launched. 

2005

Ardbeg Serendipity (CR) is launched. 

2006

Ardbeg 1965 and Still Young are launched. Almost There (9 Year Old) and Airigh Nam Beist are released. 

2007

Ardbeg Mor, a 10 Year Old in 4.5 litre bottles, is released. Double Barrel (LR) is released. 

2008

A new Ardbeg 10 Year Old, Corryvreckan (CR), Renaissance, Blasda (LR) and Mor II are released. 

2009

Supernova (CR/LR) is released, the peatiest expression ever from Ardbeg.

2010

Rollercoaster (CR) and Supernova 2010 (LR) are released. 

2011

Ardbeg Alligator (CR/LR) is released. 

2012

Ardbeg Day (CR) and Galileo (LR) are released. 

2013

2014

Supernova 2014 (CR), Auriverdes (LR), and Kildalton (LR) are released. 

2015

Ardbeg distillery's 200th anniversary. Perpetuum (CR), Supernova 2015 (CR) and Ardbeg 1815 (LR) are released. 

2016

Dark Cove (CR) and a Twenty Something 21 Year Old (LR) are released. 

2017

An Oa, Kelpie (CR/LR), and Twenty Something 23 Year Old (LR) are released. 

2018

In February, plans are unveiled to double Ardbeg's production capacity with the addition of two new stills and five washbacks. In August 2018, refurbishment commences. Ardbeg Grooves (CR/LR) and Twenty Something 22 Year Old (LR) are released. 

2019

New equipment is installed at Ardbeg, increasing maximum production capacity to 2.4 million litres per year. Ardbeg Drum (CR/LR), Supernova 2019 (CR), and Traigh Bhan are released. 

2020

Ardbeg Blaaack (CR/LR) and Wee Beastie are released. 

2021

Distillery Manager Mickey Heads retires after 13 years, and a commemorative bottling – Ardbeg Arrrrrrdbeg! – is released to in celebration of his years at the distillery. A 25 Year Old expression is released in limited quantities.