Mark Littler Ltd has been featured in the Summer 2021 issue of Affluent Lifestyle Magazine. The 8 page spread discusses our recently released Bottle Investment Guide and features a sneak peak into chapter one.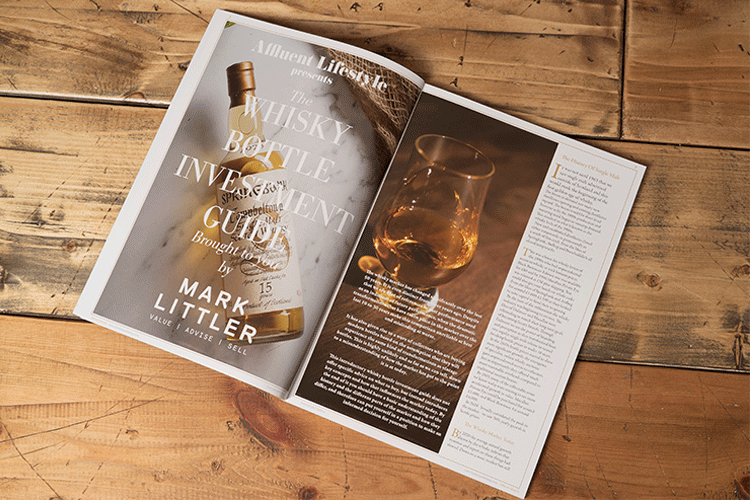 The feature details some of the questions we answer in our Bottle Investment Guide, such as: 
What do we mean by vintage collectible whisky? 

What makes a bottle collectible?

What is an index? 
We are featured alongside some incredible brands, including Triumph and Maserati, as well as the Knight Frank who we talk about in our Bottle Investment Guide. 
This issue is out currently and is available to purchase through the Affluent Lifestyle website.